GTR REGION, MS – Courtesy of the Dispatch and Grant McLaughlin
STARKVILLE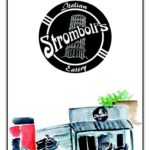 Stromboli's, a beloved Italian joint located at 408 University Drive, closed up their storefront back in April so that the owners could retire; however, they are still offering catering services and the occasional "pop-up" day at the restaurant thanks in part to their daughter, Stella Turman. She and her family have been looking into re-opening on an ongoing basis, but the plans have not yet been finalized. Please check their FaceBook page for info on days when their tasty food will be available.
The University Florist, 100 Lee Blvd., is preparing to move to a new location: the A.B. McKay Food Research and Enology Lab located at 205 Technology Blvd. They do not yet have a definite moving date, but they plan to do so soon, so get your flowers from the current on-campus shop while you still can! Even at the new location, they will still be glad to deliver their products to anywhere on campus for free, in addition to keeping a stock in the university's MAFES Sales Store.
WEST POINT
Women's fashion store Southern Dane Boutique opened at 26346 W. Main St. in mid-August, per owner Jessi Morton. The shop began as an online business, and it soon got so much attention that the need for a physical store was clear. She helped over a hundred customers on opening day alone: "We had so much traffic come through that we actually sold almost all of our inventory," she said. "It just feels amazing and it was such a relief now that we are finally (open)."
COLUMBUS
The Road Side Ranch House at 807 Alabama St. re-opened mid-August, having had some renovations and an increased focus on area sporting events – Indeed, they have installed four large-screen TVs so that patrons can catch MSU games in comfort. Co-owner Tracy Wilson said, "People probably get tired of just sitting at home alone during the game. Now, those people can come to the restaurant, sit down and enjoy your food while drinking and watching the game."
Juva Juice, 502 18th Ave. N., is under new management: it has been sold to West Point resident Stance Henderson. The prior owner was Ryan Munson of Munson & Bros.
Please click here for the original article: https://cdispatch.com/category-news/goings-on-with-grant-strombolis-open-for-pop-up-food-service/