COLUMBUS, MS – Courtesy of the Dispatch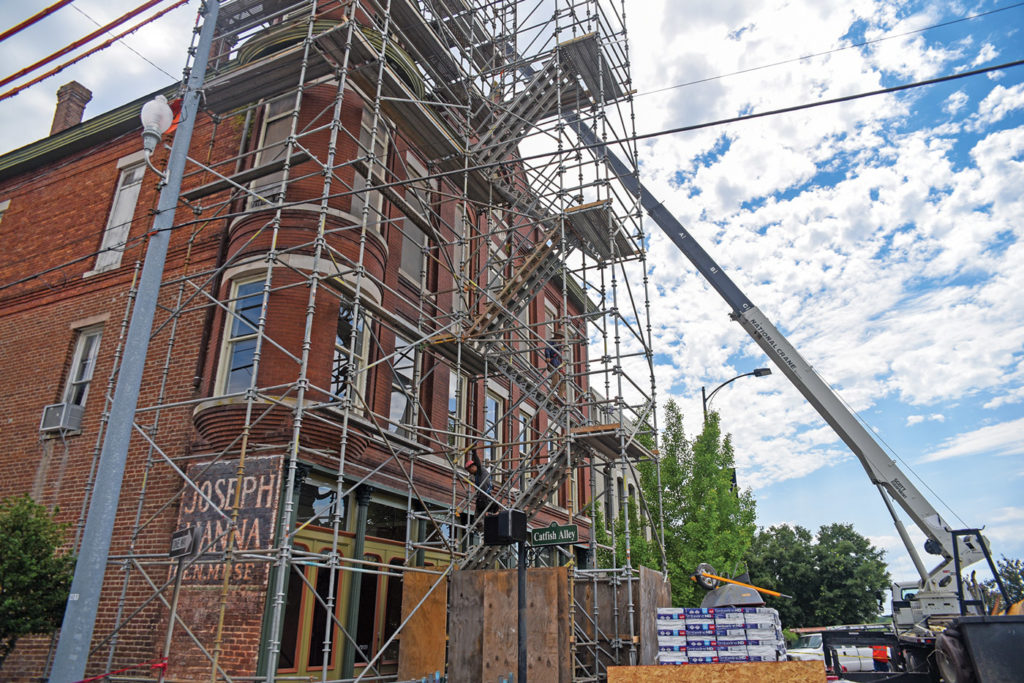 The old Masonic Temple on Main Street at the corner of Catfish Alley has been getting some refurbishment and renovation work done due to damage caused by a 2021 winter storm. Owner David Gooch says that he hopes to have a tenant in there once work is complete; the original plan was to have a neighborhood market/grocery move in, but then the storm hit. The plan is to have it ready for occupancy by this Fall.
Just around the corner from there, Josh Read and his team at Edward Jones Financial have moved into the former Fashion Barn building. They plan to renovate the unused space and lease it out to other area businesses. "I'd love to have your startup or small business existing that wants more room," Read said.
International Paper's Columbus mill was the featured business on an episode of Mike Rowe's "How America Works," which airs on Fox Business and showcases infrastructure businesses.
Rapid Auto Service, at 1121 Gardner Blvd. in Columbus has seen a huge jump in business over the past couple of months: "Probably from the first month to the second month we've at least doubled if not tripled," said Terry McCool, co-owner.
AT&T is working with telecom company Intrado, to improve 9-1-1 service in our area. Under the prior system, calls could be roughly located within a range of about ten miles of the nearest cell phone tower; now, the improved tech has made it possible to narrow down calls to within 50 meters (~54.6 yards) of their location. This should help speed up response times, particularly on calls where the person who needs help isn't 100% certain of their exact location.
STARKVILLE, MS
Arepas, a Venezuelan eatery, is moving from East Main St. to its new location at 102 Rue Du Grande Fromage, the old Commodore Bob's location. The hope is to be open for business again by early August.
The Pita Pit on 104 W. Main St. is closed temporarily, as it is under new ownership. They are going to re-open in a few weeks, and are looking to hire new workers.
Please click here for the original article: https://cdispatch.com/news/2022-06-30/goings-on-with-grant-masonic-temple-undergoing-repairs-for-possible-new-tenant/