COLUMBUS, MS – Courtesy of the Dispatch and Grant McLaughlin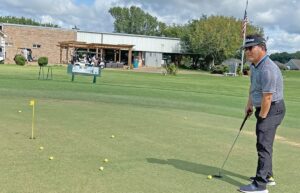 Myung Lee, the new owner of the Elm Lake Golf Club, has announced that he recently purchased it for an undisclosed sum. He has plans to both renovate the clubhouse and to add new buildings to the property once the weather is more conducive to construction projects: "The winter time here is going to be slow, so that will be a good time for us to expand out a restaurant space and add (indoor) screen golf here as well," Lee said. "I'm really happy about the sale. It's very exciting but also worrying because now we have to plan and make those changes." A resident of the US for over three decades, he had been looking into a number of gold courses that were coming up for sale; when he first laid eyes on Elm Lake, he knew it was the one. He has since moved from Texas to the adjoining subdivision.
Plans in the works for various parts of the property include a large sports bar and restaurant, a fitness center, and an indoor golfing room for patrons to practice their swing on a simulated green. He is also considering a pool/waterpark area for the kids. He also plans to spend plenty of time there speaking with members to find out what they would most like to be done to his new venue, already in excellent condition. Next year, the name of it will become Elm Lake Country Club.
Please click here for the original article: https://cdispatch.com/news/2023-08-10/restaurant-space-course-improvements-coming-to-elm-lake-in-2024/