COLUMBUS, MS – Courtesy of the Dispatch and Grant McLaughlin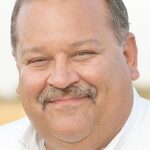 Golden Triangle Development LINK CEO Joe Max Higgins said recently addresses the organization's 20th anniversary; in that time, it has helped to create over 20,000 jobs in our area: "The jobs we're creating are vastly different than the jobs that were here. . . an assload of land [has been] acquired and put into development," Higgins said. "… It won't fit into the back of a pickup truck."
There are three major deals currently in the works, just waiting for the final details to be ironed out before they can be formally announced. Two of the deals will be for businesses in Lowndes, and the other, in Oktibbeha; the total expected capital investment is expected to be North of $200 million.
He also spoke of plans to move the LINK office to the GTR Airport, in order to better server all areas of the GT region from a more central location: "It's kind of common ground, if you will. All three of our counties actually own the airport."
They are also working on bringing in a 1,500 Cinco Megasite (off of Hwy 82 West) in conjunction with the TVA.
Please click here for the original article: https://cdispatch.com/news/2023-08-08/3-company-announcements-coming-this-month/