GTR REGION – Courtesy of the Dispatch
1920 Hwy 45 in Columbus will soon be the home of a new sports bar called "Yo'Bar." The venue is the brainchild of Ledrico Isaac, who has been working hard on the idea for nearly five years.  The place will have food and drink as well as a mechanical bull, karaoke, football games on the TV's.
On a related note, The Elbow Room will re-open (under its original ownership) while they look for a buyer. They're asking for just under $190K, including their recipes book.
Rex's Direct Foods on Alabama St. was recently purchased by Slyvia Graham, a loyal customer who jumped at the chance to buy the store when the original owner decided to retire. She hopes to expand the variety of items on offer.
In Starkville, variety shop Tuesday Morning has moved to its new location at 402 Mississippi Hwy 12.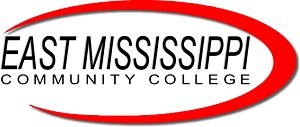 In Clay County:
Peco Foods will be holding a job fair this Saturday from 10AMto 2PM at the EMCC CMTE Building in Mayhew. Interested applicants should register with www.mdes.ms.gov.
The West Point Peco location is hiring maintenance technicians, management-supervisors, management trainees, experienced forklift operators, and refrigerator technicians.