GOLDEN TRIANGLE AREA, MS – Courtesy of the Dispatch and Grant McLaughlin
STARKVILLE
Buff City Soap plans to open their doors by April 16 at 661 Hwy. 12 W. in Triangle Crossing, next to the Aldi grocery store. Regional Manager Elizabeth Minchew reports that this will be their 5th location in the state, and that it will offer specialty soaps for both men and women, alongside items such as shampoos and detergents.
COLUMBUS
Mita's Himalayan Kitchen, a Nepalese and Indian fusion restaurant being out together at 2318 Hwy. 45 N. in Columbus, is on schedule to to open later this month, co-owner Sushmita Bhatta said. "I really just wanted to do something with my cooking skills," Bhatta said. "I would cook for people and they would really like it. They would ask me all the time about it, so I just decided to take a break and cook more. . . [W]e are shaping up to open the second or third week of March."
New men's fashion boutique Garett + Co. opens Friday at 435 Wilkins Wise Road in the Little Woods shopping center. Co-owner Emma Newman recognized a need for more men's clothing availability in the area: "I know firsthand what it's like for them not to have anything to wear or they'd have to order online and then send it back," Newman said. "So I wanted to make it where you know they could come in and find something affordable that they want to wear and they felt comfortable in."
Downtown, the Princess Theater at 215 Fifth Ave. S. is now serving food as well and has new operating hours. they are offering new items such as pizza, wings and popcorn chicken. Monday through Friday from 5 p.m. to 10 p.m. and 5 p.m. to 1 a.m. on the weekend.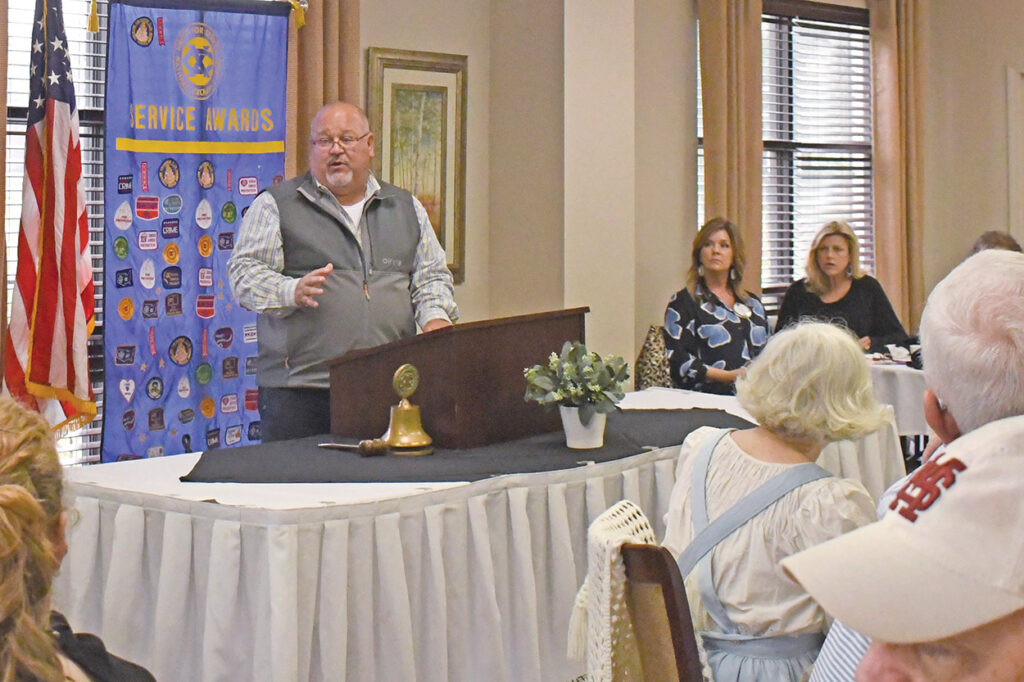 Finally, in big business news, LINK CEO Joe Max Higgins gave a report to the Columbus Exchange Club recently regarding the development of another megasite location – these are areas set up and put into place to accommodate large factories and other industries such as Yokohama and Steel Dynamics. "We bought this last megasite 10 years ago," Higgins said." We were working on the water and sewer 11 years ago. But had we not bought that site and watered and sewered it, we might have lost to the other states and the other communities. . .
"The fact that we owned it, had water on it and sewer around it . . . that put us lightyears ahead of the other towns."
In education news: Having faced difficulties in the past few years in increasing the number of students there, EMCC President Scott Alsobrooks has announced that they are "going to have a big press release later this spring. The partnership with Mississippi State that is effectively going back to the Communiversity that is going to have the Communiversity at capacity." The school's enrollment has been steadily increasing recently, and local businesses have also pledged to send people there for training.
Please click here for the original articles: https://cdispatch.com/news/2023-03-02/goings-on-with-grant-new-himalayan-restaurant-opening-in-columbus-this-month/
https://cdispatch.com/news/2023-03-03/link-looks-for-new-megasite-options/