GOLDEN TRIANGLE – Courtesy of the Dispatch
Counties statewide — including Lowndes and Oktibbeha — have been signing resolutions en masse that support the idea of allowing (not requiring) local electric co-ops to provide broadband internet service to their customers, an idea which has been gaining significant traction over the past 20+ years. They are doing so in order to try and persuade the state legislature to change an old law mandating that rural co-ops provide electricity and nothing else.
Northern District Public Service Commissioner Brandon Presley, is a major force in favor of this idea: "Electric cooperatives bringing broadband service is happening in 107 cooperatives around the country and in every state bordering Mississippi, but it's not happening here," Presley said.
Presley also said that, as of this writing, 27 counties and 57 cities across Mississippi have passed resolutions in favor of this change to the law. The Mississippi Farm Bureau, the Mississippi Association of Realtors and the American Association of Retired Persons have given their support, as well.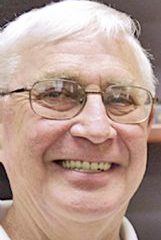 "It's gone from being a luxury to a necessity," Presley said. "There's no way for rural people to be able to participate in the modern economy without being connected to the internet. I believe every Mississippian should have access to internet service." He also stated that this could be done with no cost to the state, as the physical infrastucture is already in place.
Harry Sanders, president of the Lowndes County Board of supervisors, said, "The main reason we did that is so there can be internet service to rural areas of the county…The utilities already have the poles and everything already there and it's the easiest way to provide internet to rural areas."