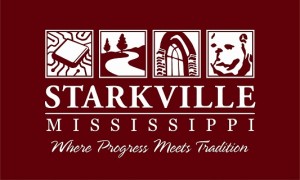 The Starkville Board of Aldermen voted to retain a retail strategist and cut ties with the Golden Triangle Development LINK this week in regards to retail development. Since I write this blog from a pro-business stance, don't be shocked at what I'm about to say, but what the heck are they doing? Starkville already has a statewide reputation for being anti-business. It kept the Mill from being redeveloped for nearly 20 years, and that reputation has been the only blight on an otherwise thriving town for nearly as long.
Now, some on the board are intentionally insulting an organization that has brought in nearly $5 BILLION in industrial development into our area over the last 12 years. Call up a few Columbus City Councilmen who were in power in the early 2000's and ask them if they would fund the Golden Triangle Industrial Park for $750,000 if they had another shot. That paltry investment would have given about $4 Million to the cash-strapped city of Columbus this year – and every year moving forward (with more $$ to come!)
But, the Columbus Council was – in reality – much less to blame at the time than the Starkville Aldermen are now. Joe Max Higgins and his team at the LINK were the most recent of a long line of groups that had told elected officials in the Golden Triangle that "If you build it, they will come." But, unlike the large plots of empty grass and concrete that litter industrial parks around our state, the LINK made it happen. That is the issue. Starkville's Alderman think they know better, but they don't seem to have the track record to prove it – the LINK does.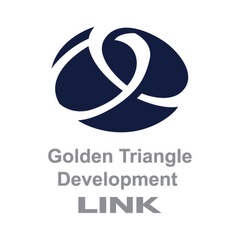 I understand that retail development, quite often, is what gets voters excited. The news of a new Cracker Barrel in Columbus was the top local news story in a year where three major retailers and two hotels broke ground (oh, and about $400 Million in expansion at the industrial park.) But, folks need to realize that all the hotels, restaurants and stores that come to the Golden Triangle come here because of two reasons: The growth of the industrial sector, and the growth of Mississippi State.
"Retail development is a direct result of industrial development," said LINK head Joe Max Higgins some years back. If someone gets a job paying $70,000 a year, they generally pump at least $20,000 of that into their local economy on discretionary spending alone. Great jobs create good jobs, and the income attracts retail operations. The Highway 45 corridor in Columbus is light years ahead of where it was ten years ago. Is that from the city? Doubtful. The City of Columbus has lost almost all industry, and is still gaining retail at a rapid pace – did a taxpayer-paid recruiter bring them here? No, they came because the job base is growing…but, most don't see it. Now, look six miles West to the industrial park, and you will see why Columbus has become the retail center for the Golden Triangle. It's the giant industrial park with three billion dollars invested in it.
The growth of Mississippi State may be the actual issue for the elected officials in Starkville. I'm pretty sure that some of them are under the impression that the school is getting bigger because of some of their actions. Don't get me wrong, MS State is becoming a powerhouse- I have no doubts about that, and Starkville is a "college town," no question there. But, the citizens of Starkville need to demand more for their (relatively high) taxes. More infrastructure, more vision, and more ideas.

The fear I have for Starkville is that, if the "education bubble" bursts – or even continues to leak – the town will need some heavy hitters to carry the load for a while. Mississippi State, much like the State of Mississippi itself, is heavily dependent on federal tax dollars. The University, with some help from the LINK, has leveraged those dollars into research and development. These investments have already paid off handsomely, as the school was recently named as the National Center of Excellence for Unmanned Aircraft Systems – that's like being NASA for drones, people. The university is working with the future in mind; I'd just like to see some more forward thinking from the city and county.
Starkville can, and should, have it all. They should have boutiques, and eateries, but they also need some factories to keep good people working. All of the Golden Triangle is nearing a critical stage in its development; West Point is on the rebound, Columbus has seen the first indications of population growth in 30 years, and Starkville is absolutely blowing up.
It's my opinion that the entire Golden Triangle needs to work together to welcome business to the area. Major industry doesn't worry a heck of a lot about local officials; they really don't. They want the state officials on board – the ones with the big money. These industries care about a trained workforce, available infrastructure, and quality of life for prospective employees.
But, guess who does care how business-friendly a town is? Retail business owners. They are the guys who go to the internet to find out if a town might welcome them. They don't drive down the main drag in town and marvel at independent boutiques and avant-guarde eateries. They want a strong economy, other major chains, and a local government welcoming them with open arms.
Starkville is on fire – in a very good way. Let's get some s'mores ready for these businesses instead of tossing them on the grill.