New Trends in Homebuying in Today's Market
Homeowners these days are trending towards the "Millenial" generation, are becoming more and more diverse, and are showing a distinct preference for the suburbs, according to new research from Zillow. With them comes higher incomes, as well as slightly older, more financially stable buyers for the market, who are tired of renting and want to put down roots somewhere that they can truly call "home."
Courtesy of Zillow.com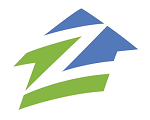 New Zillow Group research shows that young adults are buying homes in sufficient numbers now and they are actually driving the housing market.
Half of home buyers are under age 36.
"Millennials are shaping the market more than anyone realized. In fact, half of all buyers are under 36 and half of sellers are under 41," said Zillow Chief Marketing Officer Jeremy Wacksman, referring to results from a survey of more than 13,000 homeowners, sellers, buyers and renters that are part of the new Zillow Group Consumer Housing Trends Report. Young adults are also driving more diversity among homeowners. Only 66 percent of millennial homeowners are white, compared with 77 percent of all homeowners. Among millennial homeowners, 17 percent are Latino or Hispanic, 10 percent are African-American and 7 percent are Asian or Pacific Islander.
Another surprise from the new report is that a large number of millennial homeowners — 47 percent — live in the suburbs. One big reason for the popularity of suburbs is cost. As urban cores have soared in popularity, so have the price tags on urban homes. To afford bigger homes, and to find the shared amenities they like such as community gyms and pools, many millennials are willing to live farther out.
Financial considerations make sense to a lot of renters, almost 60 percent of whom make less than $50,000 a year. Home buyers, by comparison, make $87,500 on average. As a result, many prospective homebuyers will look at a large number of properties before making a decision, while also simultaneously taking a look at rental properties in the same price range.  "Depending on where they live, homeownership may be out of reach," Wacksman said.
For more info and the full article, click here: http://www.zillow.com/blog/trends-zillow-group-research-206775/