WEST POINT, MS – Courtesy of the Daily Journal

Jubilations Cheesecake Coffee House in West Point — originally founded in Columbus — has a long history of making amazing food and treating both its workers and customers well. They have expanded their offerings in recent years, adding items such as sandwiches, a wide variety of pastries, and sausage cheese balls to the menu. "Everything has got to be as good in its category as our cheesecake is in its category, or we're not going to sell it," Owner George Purnell said.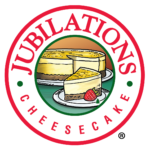 They also work with various groups nationwide, sending out food to help with fundraising efforts: "We have groups from all over the U.S. selling our cheesecakes," Luann Purnell added. "Everything from cheerleaders, schools, and church youth groups to junior auxiliaries."

"The people are the most important part of our business, not the cheesecakes," he said. "We are here to serve each other and our customers."

They are located on Hwy 45-Alt South in West Point; M~F 6 to 6, Sat 7 to 2.

The good folks at Jubilations work hard and treat you right. Check out their website at this link: https://jubilations.com/

Please click here for the original article: https://www.djournal.com/lifestyle/food/jubilations-cheesecake-in-west-point-more-than-just-a-coffee-house/article_48bf9920-4ad4-53cd-a7ca-3c041aa1bb70.html