COLUMBUS, MS – Courtesy of the Dispatch

Husband and wife team George (an engineer) and Judy East (accountant) founded East Systems, Inc., a local electronic components company just over a quarter-century ago, quickly moving from their own garage to a facility out on Hwy 69. Now, thanks to the LINK and The Mississippi Development Authority, they have been expanding their facilities in order to accommodate bigger and better projects in order to keep up with the demand for their goods. The LINK was instrumental in helping them to obtain an $89,800 grant which allowed them to start construction. The company produces items such as control panels and wiring for large mining operations, and the expansion will make it possible for them to handle larger jobs, and more of them, for bigger clients.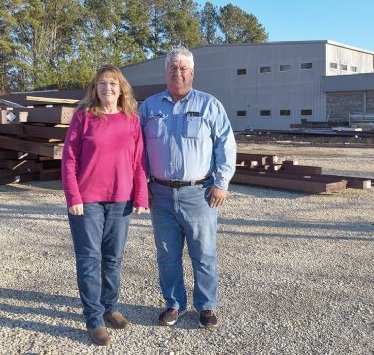 As with many entrepreneurs, the couple has had to work hard in order to get this far: "I'm an accountant and I'm very conservative," Judy said. "(George) has been saying for the past two or three years that we really need to add on and I've been putting it off. Every time, I talked him out of it because it hasn't always been a glorious ride. We've had to use up a lot of our savings just to keep our doors open and our employees paid over the years…He kept telling me, 'If we are going to move forward and get this other work, we're going to have to add on.'"

The company currently has ten employees, but they are looking to hire more as the expansion progresses. The grant has already begun paying off, as they have now landed a contract with a client company that they would not have been able to properly accommodate as little as a year ago: George remarked that, "You grow as the jobs grow. But this really gives us a chance to get those jobs…We're looking for workers right now." Their workers typically earn from about $39~$62 thousand a year.

"These are local people with good-paying jobs," Joe Max Higgins of the LINK said. "That's something we want to promote. It's not always about these big industries. Folks like the Easts are very important, too."

Please click here for the original article: https://www.cdispatch.com/news/article.asp?aid=86125