COLUMBUS, MS – Courtesy of eastms.edu
EMCC's Auto Tech/Diesel Mechanics Dept Head Dale Henry was recently named as the Byrl Shoemaker/ASE Industry Education Alliance Instructor of the Year. A 12-year veteran instructor at EMCC, he will formally receive the award at a Nov 13 ASE banquet: "I was almost speechless," Henry said of his reaction when he was informed of the award.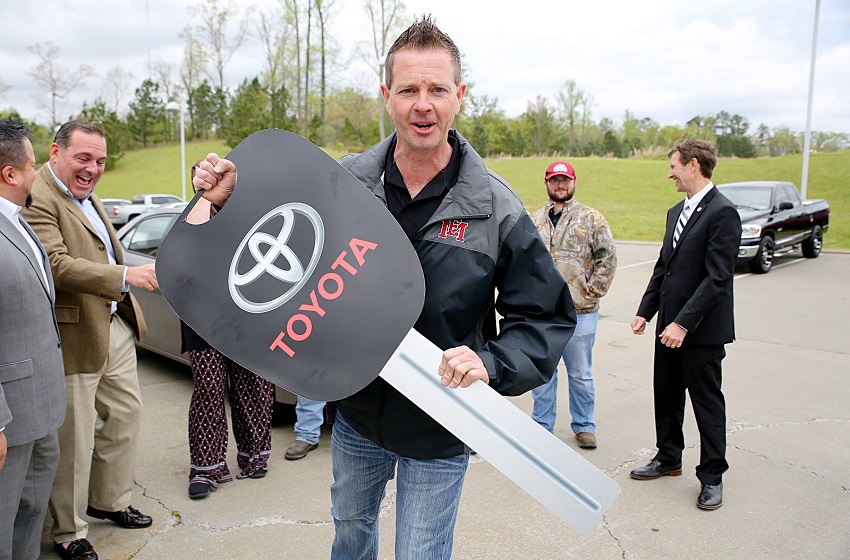 "Students who graduate from our Automotive Technology program are highly sought after by those in the auto repair industry because of the quality instruction they receive from Dale and his team," EMCC President Dr. Scott Alsobrooks said. "We couldn't be more pleased that Dale's commitment to his students and to his program are being recognized."
"I have always been heavy on the certification side," Henry said. "You have to be certified in whatever you are teaching, but I go way above and beyond what is required."
In January 2018, EMCC was among 12 colleges nationwide selected by Toyota Motor Company to participate in the Toyota Technician Education Program, which allows students to earn college credit while they obtain official certification from the University of Toyota for training modules they complete. This certification was previously given only to Toyota employees.
"Our Automotive Technology program is nationally renowned thanks to Dale's leadership, dedication and expertise," EMCC Vice President of Workforce and Community Services Dr. Raj Shaunak said. "He has worked hard to build this program and make it the success it is today."