GOLDEN TRIANGLE REGION, MS – Courtesy of the Dispatch

COLUMBUS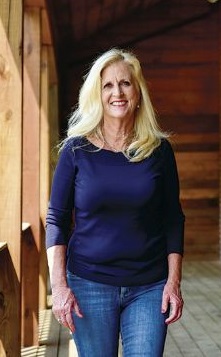 Gayle Guynup, originally of Santa Rosa, CA, recently purchased the building at 115 Fifth St. S. building downtown, which is near near Huck's Restaurant. Its last active tenant was the Fuhgetaboutit Bar, which closed its doors five years back.
The two-story structure is nearly 6,000 square in size; it currently has two apartments on the upper floor. Her Realtor, Royce Hudspeth, says that Guynup is planning to convert 1,000 square feet into another and the remaining space for a commercial tenant. Guynup currently owns roughly 60 thousand sq ft of space downtown.
Hudspeth went on to say that "Downtown is an interesting place to be. She's had a lot of luck with buildings down there. She's a good owner and a good asset for downtown."
Shawn Stone opened up AlarmPro, a security company at 1430 Gardner Blvd. last month. They offer alarms, home security, and related services. AlarmPro is open Monday through Thursday from 8 a.m.-5 p.m. and Friday from 8 a.m.-noon.
STARKVILLE
The GSDP is hosting unWine Downtown Starkville: Christmas in July tonight from 5:30-9:30. Participating stores will offer 20-percent off merchandise. Wine tastings will also be happening;.tickets are available at 662TIX.com or by contacting the GSDP at 662-323-3322.
STATEWIDE
The state of Mississippi is holding a sales tax holiday this weekend! Check the Mississippi Department of Revenue Commissioner's website to see what can be purchased tax-free starting at 12:01 a.m. Friday and ending midnight on Saturday. All eligible items are tax-free as long as each individual item is under $100. Some of those tax-free items include clothing, footwear, accessories, binders, calculators and more.