COLUMBUS, MS – Courtesy of the Dispatch
Rachel Guery has her hands full running Three Sisters Pie Shop on Main Street in downtown Columbus. Whether she's coming up with new treats for customers to try or just relaxing with a cup of hot tea or coffee, she and the rest of the folks at the shop keep things humming. Meanwhile, her patrons can work on their laptops, read a book or play a board game, or just kinda hang out on the comfy couch.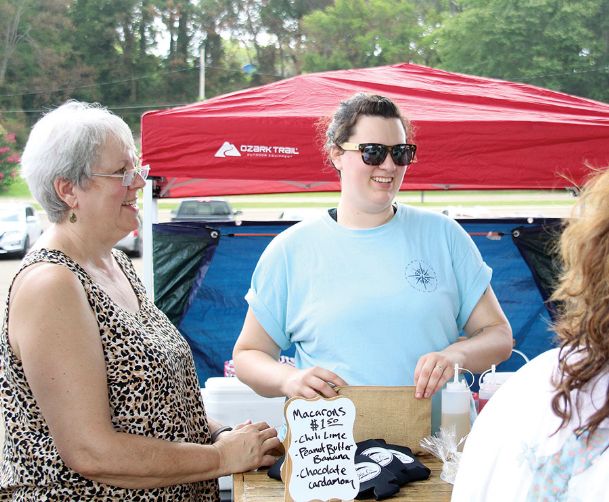 Guery credits her mother for her education in how to run a kitchen. She started out making cookies before moving on to pies and breads and more, thus cementing her love of baking: "It's always been a part of my life," she said. ". . . I know that I'm good with it, so I'll continue that, but it's also very fulfilling to be like, 'Yeah, I did that.'"
She has since tweaked her mother's recipes over the years and the results have brought her success at her shop. When off-duty, she can often be found sculpting, painting, or keeping her hands busy in the garden. She also has a booth at the local Farmer's Market, where she sells pielets, cookies, home-made syrups, and whatever else she has come up with that week.