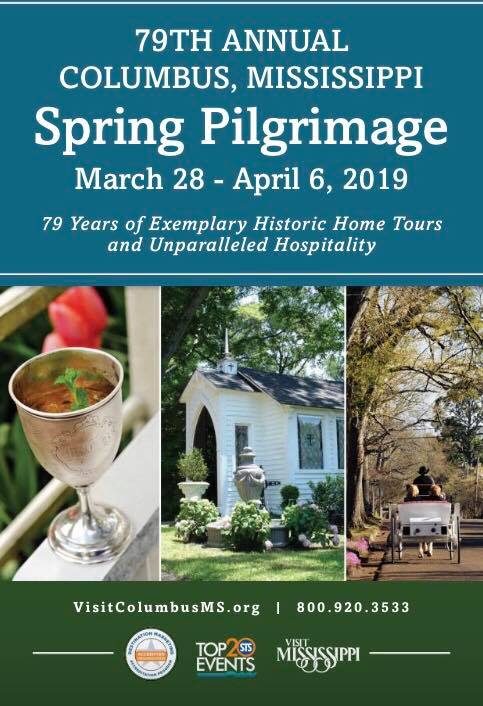 The Columbus Pilgrimage – This Thursday, March 28 through Saturday., April 6. Come and take a gander at our beautiful houses as you relax on a guided tour.
https://www.facebook.com/events/239028697037666/
Aberdeen will be holding its own Pilgrimage on April 5th and 6th.
https://www.facebook.com/events/323758051686883/
Catfish in the Alley – This Saturday, March 30th in Columbus' own Catfish Alley just South of Main Street. Great food, great music, and lots of friends hanging around and having a great time! The shindig starts at 7:30 AM and lasts until 3:30 PM.
The 11th annual Catfish in the Alley Celebration will take place right outside of Jones Restaurant.
This year's musical line up includes:
10 AM-11 AM | Big Joe Shelton & The Black Prairie Blues Ambassadors
11:15 AM – 12:15 PM | Terry "Harmonica" Bean
12:30 PM – 1:30 PM | Grady Champion
1:45 PM – 2:45 PM | Keith "The Prince of the Delta Blues" Johnson Keith Johnson & The Big Muddy Band
https://www.facebook.com/events/1892673337521777/
Mississippi Bass Tournament – This Saturday, March 30th. Pickwick Landing State Park. Bass tournament benefitting Sheltering Tree Ranch. $100 entry fee with optional $10 lunker pot. 75% payback, 25% to the ranch. 15″ size limit; 5 fish. Safe light til 3:00. I will be at the post office near the park entrance around 4:45 or so to check folks in. If you don't know about the ranch and their work, look them up. Awesome people and awesome ministry. Share and plan on coming out Saturday. Gonna be a good day!

In SEC baseball:
The MSU Bulldogs have three games against LSU in the next few days. The games will be played in Starkville at Dudy Noble Field: This Thursday and Friday at 6 PM, and this Saturday at 2 PM Come on out and support your local team!
In music:
The Blues for Willie tribute concert, originally scheduled for this month, has been pushed back to April 26th. More info at the link below.