Inventive MSU Students Turning Golf Carts into Gold
STARKVILLE, MS – Starkville Daily News
MSU students Sophomores James Moore and Cameron Maddox are launching Starkville's first micro-transportation system, called "Cowbell Carts." Each of their two carts (at the moment) can seat six passengers comfortably, and the young men plan to use them to help people travel safely during busy times hours, e.g. acting as designated drivers, shuttling people to big games from distant parking lots, etc. Their initial coverage area will include primarily MSU's campus, the Cotton District, and Main Street. The cost for a ride for a group of people from Main Street to the dorms will be about $8 total.
"I think we are really going to provide a service that not only makes everyone safer, but it's going to be really fun and entertaining," Moore said. He went on to say that their company was inspired by the observation that college towns, such as Starkville, tend to have a vibrant night life; thus, the decision was made to offer a low-cost, safe way to get people where they're going while they're out on the town.
While not everyone has been as enthusiastic about the prospects for such a business, their professors and the college have given them valuable criticism and supported their idea: "We try to take the criticism as constructive," Moore said. "I've been relying heavily on people that have much more experience than I do."
While they plan to keep it a 2-man operation at first, in order to test the waters, they plan to expand once football season begins. They know that the road ahead is uncertain – as they need to balance their new jobs with their scholastix endeavors – but they are confident that they can pull this off, and they are willing to work hard in order that they succeed on both fronts: "When you're thinking of the idea, let your head go to the clouds," Maddox said. "But when it comes down to actually making the business, you've got to be on the ground."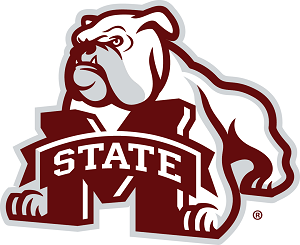 Cowbell Carts is projected to have a ribbon cutting ceremony sometime between Aug. 7 and Aug 11. The company will begin immediately when school starts back for Mississippi State students this fall.
"I'm obviously incredibly excited for this to be here, not just because it's my business but it's something that Starkville doesn't have and Starkville needs," Moore said. "I think Starkville and the campus is going to see a lot of good come out of this."
Business hours will be every Thursday through Saturday from 6 P.M. to 2 A.M.