What a huge deal for a local clinic to have the training to catch something like this!! Lowry Medical Clinic is a credit to our community!! Great job!!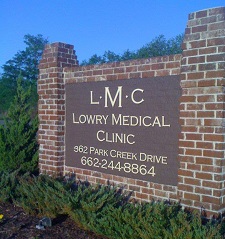 Via the Commercial Dispatch: Dr Slater Lowry of the Lowry Medical Clinic accepted a patient in February who appeared to have symptoms of the Zika virus. After making their preliminary diagnosis, they contacted the Centers for Disease Control for assistance, and were able to confirm the identity of the mosquito-borne illness. As with a number of other Zika cases in the US, the patient had recently been to Haiti.
Fortunately, Zika has typically mild symptoms, and does not appear to pose a significant threat except to expectant mothers, in which case there is a chance that it could cause birth defects. the vast majority of victims show no symptoms whatsoever, and death is exceedingly rare. This is the second diagnosed case in the state of Mississippi, with approximately 273 cases diagnosed nationwide.
See more details here at the Commercial Dispatch: http://www.cdispatch.com/news/article.asp?aid=49131