Ceco MBS Property Sold to Grandview Investments
COLUMBUS – Courtesy of The Dispatch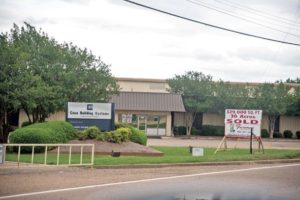 Ceco Metal Building Systems, which has operated a support office on Hwy 45, recently sold its property to Grandview Investments, LLC, after a year or more on the market. Ceco Operations Manager Gregg Smith has stated that Ceco will maintain a presence on the property, leasing the space from Grandview, while determining where locally to move its operations offices.
"We built metal buildings here for a number of years," he said. "Back in 2008 or 2009 when the economy hit (recession), this location — the plant — was closed down. We've had a full operation staff here since then of around 50 or 60 employees. We've got full operations — customer service, engineering, estimating, drafting, purchasing, field service. There's still a large group of people here that supports the operations of Ceco Building Systems . . . Our full intention is to be here in this area," he said. "We just don't need 329,000 square feet of space to do the operations side of the business."
Please click here to view the full article.