Columbus – Courtesy of The Dispatch
Palmer Home for Children, Christian organization which offers education and shelter to children in need, has hired Columbus native Meryl Fisackerly as director of development at the regional children's home.  In this role, her main role will be to handle relationships with donors and put together fundraisers.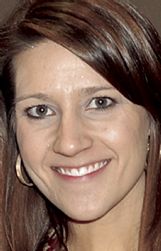 "I'm very excited about this opportunity," Fisackerly said. "I'm so far loving the job. Everyone there is great. I'm looking forward to getting involved in the community and establishing who Palmer is and what we're about. … It's a fabulous organization and everybody needs to know about it."
PH spokespeople said that she has experience in both retail and commercial sales, and that she is deeply engaged with the community, making her a great asset,
"Meryl is one of those rare find," Vice President of Engagement Sarah Hollis said. "She is integrated in the Golden Triangle community personally, professionally and through civic involvement, including tutoring children at Palmer Home. Meryl embodies our mission and will be vital to engaging this community to fulfill our call to care for vulnerable children."
Please click here to read the full article.