COLUMBUS, MS – Courtesy of the Dispatch
Students and instructors alike have fond memories of their time at Lee High in Columbus. The site is currently undergoing renovations in order to turn it into a combination mall/apartment complex with 23 residential units available.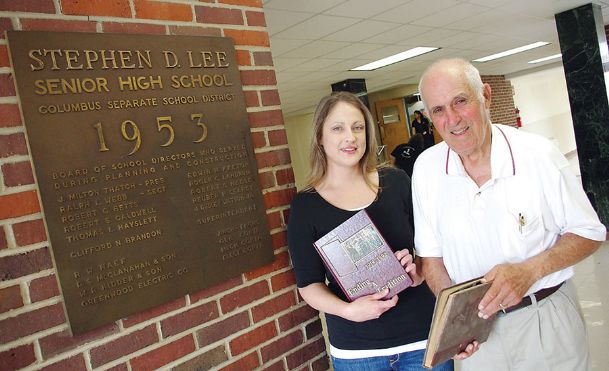 "I remember so clearly sitting in the halls and drawing [the rows of lockers]." Lee alumna Carol Littlejohn, class of 1968, said. "We learned how to draw them so the lines made it look like they were getting smaller."
"We're hoping to be complete by Sept. 1," Developer Scott Berry, class of 1971, said. "We want to start leasing then, and I'm really hoping for it. I don't think that'll be a problem."
First built in 1953, the school was in operation until 2011, when the school district opened Columbus Middle School on the other side of town. Berry bought the property in 2018 and got to work on the renovations right away.
In the mall section, Berry's plans include a 200-seat restaurant and a 1000-seat auditorium. The main twenty former classrooms are being converted into 1BR/1BA and 2BR/2BA apartments, both meant for long-term rentals. The three remaining spaces, which are larger, are being set up as short-term rentals, aimed primarily at complimenting the event space.
"If people are coming in for a weekend wedding, say, and they want to have the rehearsal and the wedding, we want them to say, 'oh, can we have those apartments too?'" Berry said. "They're designed to be complimentary."
Berry says that he wanted to maintain as much of the original school structure as possible, so that tenants would always remember where the building came from. He has made sure to preserve much of the old building, including many lockers and classroom doors.
"Who knows," Littlejohn added. "Maybe they'll even want to learn the history of Lee High."