In Business News: Starkville Getting New Butcher Shop; Columbus Coffee Shop Under New Ownership; Tax-Free Weekend Starts Friday
STARKVILLE – Courtesy of The Dispatch
Noxubee County native Eric King hopes to have his new shop, King's Craft Butcher and Cafe, open by the end of August in Starkville. The shop will be located at 211 S. Jackson St., Suite B. Having honed his craft at a New York butcher shop, King brings plenty of experience and expertise to the chopping block. His goal is to focuis primarily on meat and other produce from local farmers, as well as prodiving cuts that are not often seen in grocery stores, such as Denver steaks.  The venue will also include an 80-seat cafe and full bar, where patrons can order from the dry-aged meats on display as well as from vegan and vegetarian selections.
COLUMBUS
C.J. Andrews, owner of Coffee House on Fifth, recently finalized the purchase of the city's oldest coffeeshop, Beans and Cream. Andrews said that the shops will remain independent from one another, but that there are plans to expand the menu somewhat. Andrews also purchased Southbound Coffee, B&C's provider of ground & roasted coffee beans.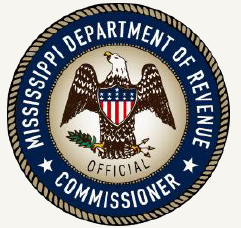 STATEWIDE
Beginning 12:01 AM this Friday, the state's tax-free weekend will begin; it will last until 11:59 PM Saturday evening. The exemption applies to "clothing" items such as clothes, shoes & boots, costumes, swimsuits, and the like, but not to accessories such as jewelry and wallets. The purchase price must be under $100 per item, not including discounts due to manufacturer's coupons; items that cost $100.00 or more each will be taxed at the full normal rate. Check with your local store for details on their eligible items when you arrive; a list is available at the first link below. The exemption also applies to relevant items purchased online or over the phone during this time period.
Please click here to download a list of eligible items.