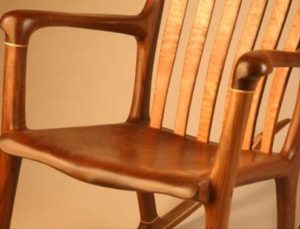 Info courtesy of the Dispatch
Main Street to Get a New Kind of Furniture Store
Mississippi Steel Processing's president, Chip Gerber, has been waiting a long time to open up a shop that showcases his passion. On Thursday, September 29th, he will get his wish. that will be the first operating day of his new shop, The Steel Forest Furniture Company at 515 Main Street. Gerber has been making hand-crafted furniture as a hobby out of Mississippi wood and steel for years, and now he's had the opportunity to increase production of his custom pieces, and share them with his eager customers. Please come on out to show your support for this new type of store, run by a local hobbyist-turned-artisan!
 Under New Management: Cattleman's Steak and Fish
One of Columbus' best-known restaurants will re-open at 4:30 p.m. on Thursday, September 29th. They are  located at 301 Tuscaloosa Road, and they will now be offering an all-you-can-eat seafood buffet, in addition to their other fare. They will be open from 4:30 p.m.-9 p.m. Thursday-Saturday, and from 11 a.m.-2 p.m. Sunday with a lunch buffet.
 Avast, Matey! Krispy Kreme Shares the sweet Booty!
Monday was International Talk Like a Pirate Day, and Krispy Kreme has continued its popular tradition of giving out free donuts to patrons who come in dressed as pirates, or who were at least talking like them, on that day. Store Manager Jessica Carpenter reports that they gave away more than 6,300 donuts to gleeful participants this year.
For more info, you can read the full article at the Dispatch: http://www.cdispatch.com/news/article.asp?aid=53022