SDI Paint Facility in Columbus Now Open for Business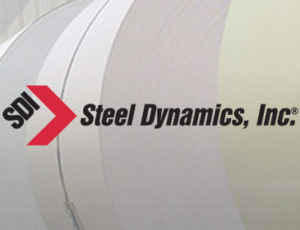 March 29, 2017
Courtesy of MississippiWorks.org
Having broken ground on the facility in January 2016, Steel Dynamics, Inc. has now officially opened their new paint facility in Columbus, Miss., bringing with it more than forty new jobs. The location was 
acquired from Severstal North America in 2014
. Governor Phil Bryant was on hand for the grand opening ceremony:
"The opening of this new paint facility is a significant milestone for Steel Dynamics and the people of the Golden Triangle region, as it represents the company's commitment to doing business in Lowndes County and creating jobs for the area's workforce," Governor Bryant said.
"The Paint Line project will improve the Columbus Flat Roll Division's competitiveness and sustainability in our steel markets," said Madhu Ranade, vice president and general manager of Steel Dynamics, Flat Roll Group, Columbus Division. "We're grateful to the state of Mississippi, MDA, Lowndes County, TVA and ARC for their continued partnership as we expand in Columbus."
The Mississippi Development Authority helped with infrastructure improvements, rail construction and workforce training. The Tennessee Valley Authority, Appalachian Regional Commission and the Lowndes County Board of Supervisors also provided assistance for the project.
"Sustainable growth in economic development is achievable in our state when all levels of government work together to create a business environment in which companies can achieve their goals," said MDA Executive Director Glenn McCullough, Jr. "MDA congratulates SDI and our partners at the Golden Triangle Development LINK, Lowndes County, TVA, ARC and the Lowndes County Industrial Development Authority on this momentous occasion."
The facility's new paint line has an annual coating capacity of 250,000 tons.
Please click here for the full article.