EMCC Wins Top Honors in Online Associate's Degree Ranking
SCOOBA, Miss. (FROM PRESS RELEASE) –
East Mississippi Community College recently earned the number one spot in Nonprofit Colleges Online's "The 50 Best College's for Online Associate's Degrees."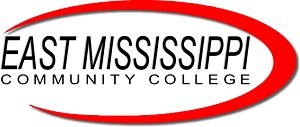 EMCC President Dr. Thomas Huebner stated that "The world of higher education is changing as more colleges and universities work to supplement brick-and-mortar classrooms with online offerings that provide students more options and flexible scheduling," Huebner said. "We have worked hard at EMCC to ensure that we are on the forefront of that growing trend. Just this semester, we began offering an E-Commerce Technology program in which all classes are available online and a cyber security program that gives students the option of taking all of their sophomore classes online."
NCO had this to say about EMCC: "Offering university-parallel programs, career-technical programs, and workforce programs, EMCC is dedicated to improving the quality of life for its students, communities, and personnel through instructional opportunities, with specific focus on a healthy mind, body and spirit.
"EMCC provides online learning opportunities for individuals who are unable, for a variety of reasons to attend classes on one of the college's campuses. To ensure all students are receiving an excellent education, the online classes meet all the quality standards proposed for the college's traditional, on-campus programs."
The school also garnered high honors last year in lists published by three other national organizations. It's great to see that EMCC continues to prove that it's among the best of the bunch, and THAT'S Good For Business!
"These rankings validates our efforts to ensure that students at EMCC not only have access to an exceptional education but one that makes sound economic sense," Huebner said.
Please click here for the full article.