Joe Max Higgins Helps Golden Triangle to Make a Great Impression
"Business Facilities" magazine did a great article following up on CBS' coverage of our own Joe Max Higgins not too long ago, highlighting his zeal and efforts in bringing manufacturing plants and jobs to our area. Higgins has been working tirelessly for many years to help revitalize our area — and that's Good for Business!
---
Excerpt:
Thanks to an interview on last Sunday's 60 Minutes broadcast on CBS, the economic development community has a new mega-star, and his name is Joe Max Higgins. Higgins is Economic Development director for Mississippi's Golden Triangle.
As revealed during his star turn on 60 Minutes, Higgins is a project-building dynamo. Since he arrived in the Golden Triangle in 2003, Joe Max has turned a rural stretch of the Magnolia State into one of the hottest high-growth locations you can find anywhere. If you didn't watch Sunday's show, we encourage you to check it out.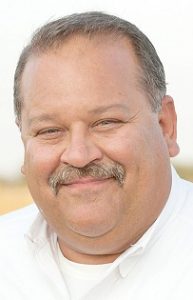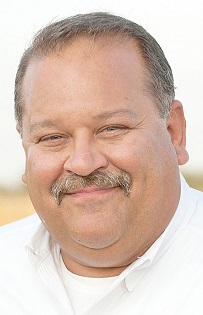 Here are some highlights:
Under Joe Max Higgin's leadership, the area has attracted $6 billion in new investments. Unemployment in the Golden Triangle is now 6 percent and falling fast.
Beginning in the 1990s, the Golden Triangle began suffering an exodus of manufacturing jobs in its primary industries of textiles, toys and tubing, with a majority of the estimated 12,000 jobs it lost leaving for overseas locations. Since Higgins arrived, more than half of these jobs have been replaced. According to Joe Max, the influx of 6,000 new manufacturing jobs to the tri-county region was driven by companies who had offshored production coming to the realization that they could produce their goods and get them to market from plants in Mississippi cheaper than by shipping them to the U.S. from overseas plants.
Joe Max's in-your-face approach has landed some killer deals for the Golden Triangle, including a Steel Dynamics plant that is one of the most advanced steel mills in the nation.
Higgins' bulldog tenacity is applied to state and county officials as well as corporate site selectors. He's succeeded in convincing them to pony up more than half a billion in incentives and tax breaks to grease the wheels of dealmaking in the Golden Triangle.
Higgins told 60 Minutes that when he arrived in the Golden Triangle the area was "paralyzed" by poverty. But he saw some golden assets that could form a foundation for solid growth, including an airport, railways and waterways that connect the area to the Gulf Coast in the south and the Great Lakes in the north.
Higgins told the locals to shake off what he called "a losing attitude" and realize they had the assets to make the Triangle "big and strong and fast."
Bulldog indeed. You've got our full attention Joe Max, and we look forward to keeping everyone up to date on the great progress being made in Mississippi's Golden Triangle.