GOLDEN TRIANGLE AREA, MS – Courtesy of the Dispatch, and Grant McLaughlin
COLUMBUS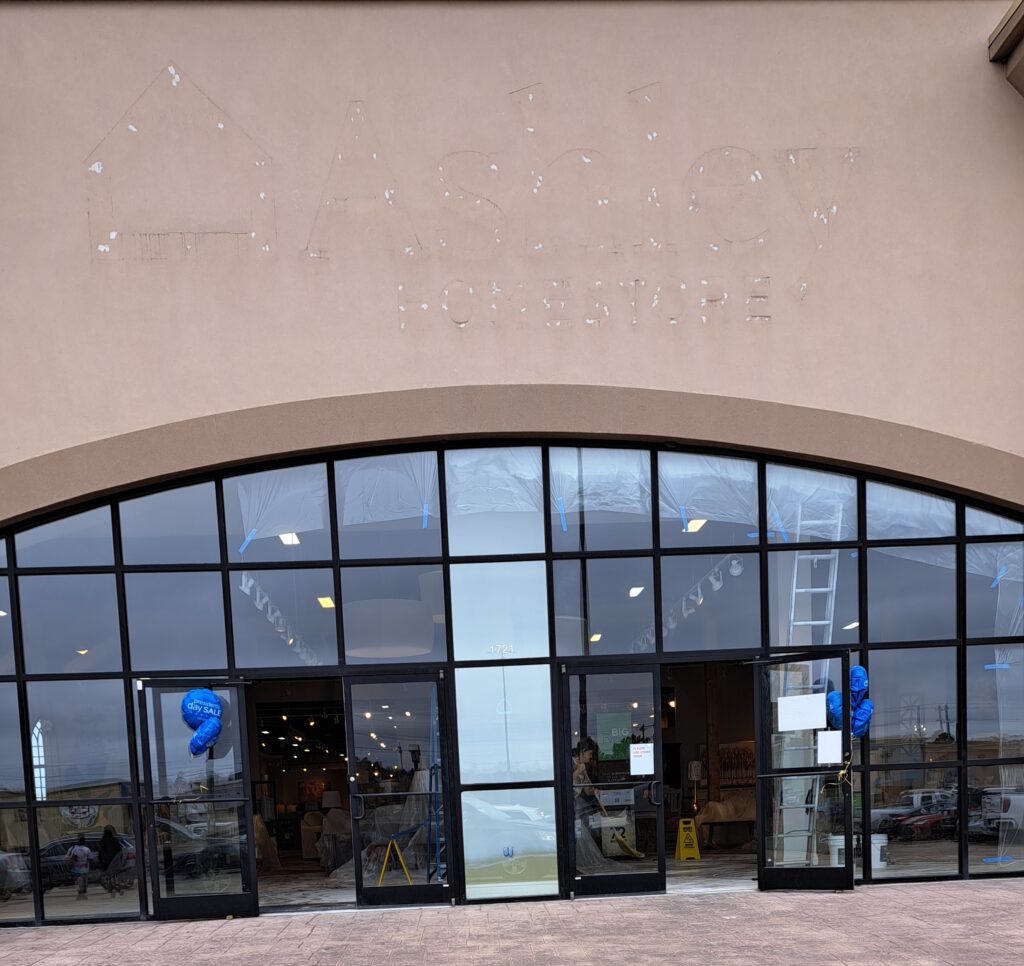 The Ashley Home Store at 1721 Hwy. 45 N. will be shutting its door temporarily beginning March 5 for a month-long renovation. They will also be offering customers half off of all furniture until then, so strike while the iron is hot!
Slim Chickens at 1923 Hwy. 45 N. – next to Mike's Liquor – has had a few minor issues getting off the ground, but they're almost there, contractor Frank Culpepper said. They are currently on schedule to open up their doors in April.
Sol Y Luna, in the former Logan's Roadhouse location at 589 18th Ave. N., was hoping to open in time for Valentine's Day, but fate had other plans. The interior looks like it;'s just about ready to rock, but there has not yet been any word about a new opening date.
Barksdale Catfish Lakes at 130 Hillcrest Drive plans to open for business on March 1 and have a grand opening ceremony on March 4. Fishing at the lake will cost you a small entry fee of $2, plus an additional $2.85 for every pound of fish you catch and take home. they also offer a cut and fillet service for $3.85/lb. The lake will be open for eager fishers through November of each year.
STARKVILLE
El Rodeo, a new Mexican restaurant located in the Triangle Crossing Shopping Center at 665 Hwy. 12 W in Starkville (near ALDI), is ongoing, just a bit slower than originally anticipated. Castle Properties developer Luke Castleberry reports that they plan to be open by the end of March.
Please click here for the original article: https://cdispatch.com/news/2023-02-23/goings-on-with-grant-ashley-furniture-temporarily-closing-in-march/