COLUMBUS, MS – Courtesy of the Dispatch & Grant McLaughlin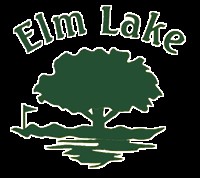 The local golf course at Elm Lake is going up on the market. The grounds, course, and amenities at 1609 Taylor Thurston Road is now up for sale for $1,295,000. Interested parties can find information about the property at crexi.com.
Sweet Peppers Deli, located at 2017 Hwy. 45 N. recently reopened to serve plenty of happy customers after being closed for renovation for about a month. The venue now features a drive-thru on the North side of the building and a self-serve kiosk for those who prefer using that method. On Wednesday afternoon, Dec 7th, they will be holding a Grand Re-opening celebration and ribbon cutting at 4pm, which is open to the public. The Deli has been around for about a quarter of a century.
Tony and Jennifer Hannah have announced plans to open Barksdale Catfish Lakes at 130 Hillcrest Drive in East Columbus in the former Public Catfish Lakes location. "We want to keep the tradition going," Mr. Hannah said. "This is a lake that a lot of kids have come to and had so many stories about, and we wanted to build on those stories and have new stories." They will be open from March through November.
Columbus Inns and Suites at 506 Hwy. 45 N. is under new management and will be remodeled into an "extended stay" hotel courtesy of its new owners, Choice Hotels. The new name will be Suburban Studios, and they plan to remain open until further notice even as the renovations are going on.
Please click here for the original article: https://cdispatch.com/news/2022-12-01/goings-on-with-grant-sweet-peppers-deli-now-reopened/