GTR Region, MS – Courtesy of the Dispatch

COLUMBUS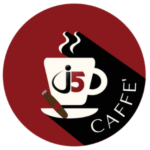 J5 founder Jabari Edwards started the J5 Caffe' not long ago, and he has now expanded into the business of selling fine coffee beans online. "I started J5 Caffe' because I love coffee and I saw this as a way to help send kids from economically distressed areas to HBCUs in Mississippi," Edwards said in a statement to The Dispatch. "This ties into my overall mission of building Black wealth."
Find him online at https://www.j5caffe.com.

Luxury spa Real Premium Aesthetics will be holding a ribbon cutting this Saturday from 2 to 4, and will be taking clients beginning on Monday. 3504 Bluecutt Road; Mon~Thurs 9 a.m.-6 p.m., Fri~Sat 9 a.m.-9 p.m., and Sunday, 3-6 p.m.

Mignon Isaac recently opened the doors to "Chit Chat" at 2401 Hwy. 45. They offer a private place for people to talk with her: "I decided to open because lots of people would always reach out to me for my advice and my opinion on their life," Isaac said. "…I am big on communication. I'm a talker and a thinker and I like to help people." Mon~Fri 9 to 7 "with some flexibility" as needed. Call 662-364-1786 for info.

STARKVILLE

Katelyn Wolfe is offering nutritional counseling services as Wolfe Nutrition, LLC: "Food is not black and white; it's not good or bad," Wolfe said. "I'm not here to judge you. I'm here to help you, guide you. …I want to teach you skills, so you have the ability to make healthy choices for your lifetime." https://www.facebook.com/wolfenutritionllc

Please click here for the original article: https://cdispatch.com/news/2022-03-03/mary-means-business-j5-caffe-begins-online-sales-pens-nil-deals/