STARKVILLE, MS – Courtesy of the Dispatch
Ground was officially broken at Triangle Crossing in Starkville not long ago. Construction is anticipated to be complete by next Fall, and will include vendors such as ALDI, Marshalls, Ulta Beauty Supply, Five Below, Rack Room Shoes, PetSmart, Sport Clips, and Aspen Dental. It is located at Highway 12 and Industrial Park Road, on the former site of Garan Manufacturing. It is expected to bring in 120 construction jobs to build it, and 200 or more jobs at the stores that will be coming upon completion.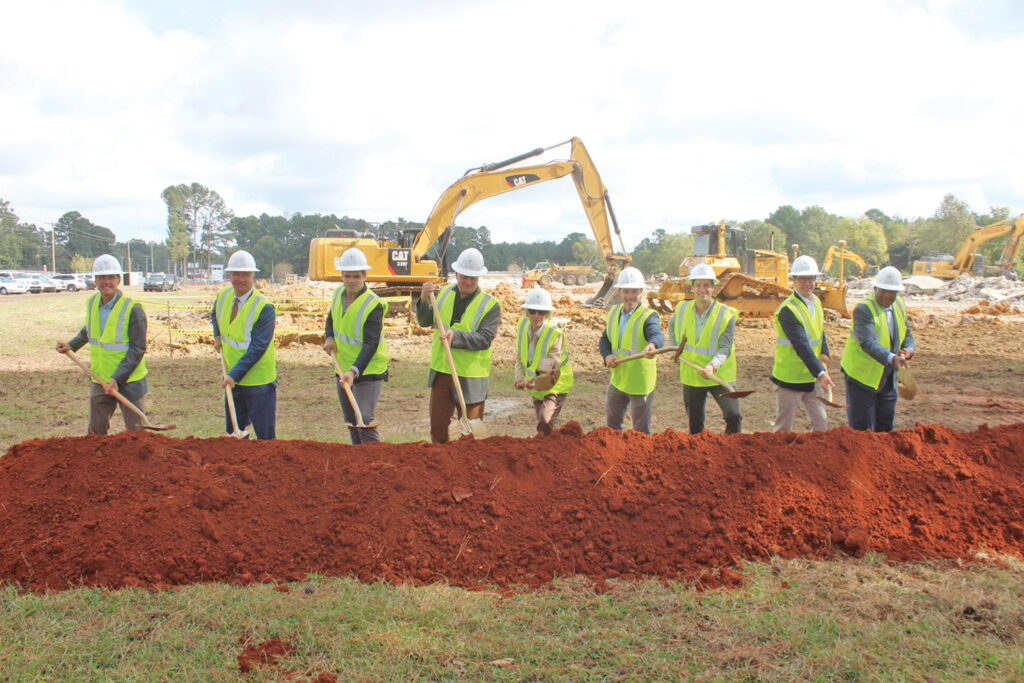 "It is a great day for Starkville, Oktibbeha County and our surrounding communities," developer Mark Castleberry of Castle Properties said. "It has taken many people to get to this day…"In previous groundbreakings, I've been proud to make the statement 'Castle Properties brought $100 million of investments to Mississippi,'" he went on to say. "Later, I was able to say that Castle Properties brought $100 million to the Golden Triangle. Today, I can be proud to state that upon completion of the project, I brought $100 million of investments to Starkville." He also credits Starkville city government for their invaluable assistance with obtaining funding for the project.
Mayor Lynn Spruill said that "Mr. Castleberry is looking to the future in ways that we all want him to do. . .He has invested in Starkville, and Starkville is our home and a place we are proud of. We are delighted to see people who believe Starkville is a great place to do business."
Please click here for the original article: https://cdispatch.com/news/2021-10-22/construction-begins-at-triangle-crossing-shopping-center/