GOLDEN TRIANGLE REGION, MS – Courtesy of the Dispatch

State Governor Tate Reeves' order to allow "non-essential" retail businesses to re-open their doors came with caveats that they enforce social distancing and a 50% capacity limit; this has apparently not yet been an issue
Rebecca Kraker, owner/operator of R. Tabb & Co. in Starkville, has been doing business via the internet and curbside pickup at her boutique up until now. Now that her doors are formally open again, customers are still not quite coming in droves just yet: "I haven't had anyone come in off the street yet today," she said. "I'm going to see how it goes this week and next week. When people are broke, I'm not going to sit up here seven hours a day and wait for somebody to just walk in off the street." Other clothiers, such as George-Mary's and George Sherman's, have had similar experiences. As a result, many are contemplating reduced hours until business picks up enough to justify their normal hours and bringing their employees back in.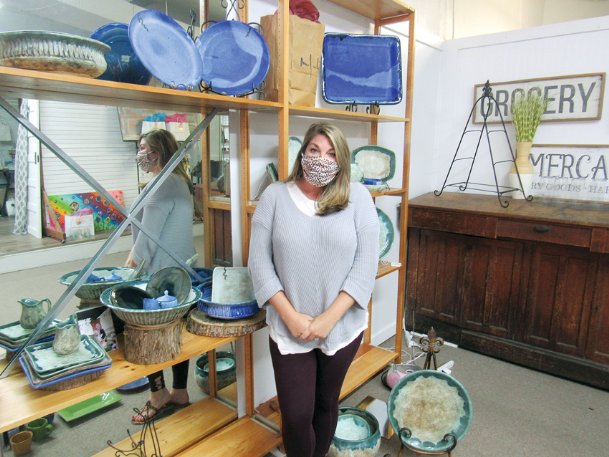 Alesia Lucas, owner of George-Mary's, looks forward to being able to put her staff back to work: "I applied for all the funding under the programs out there for small businesses, but we were behind a little bit getting that going," she said. "As soon as we get the funding, I'll be bringing some of my staff back . . . We're ready for things to get back to normal a little bit," she said. "We have our hand sanitizers and we're telling everybody they have to wear masks. Other than that, all I need are customers."

Check in with your favorite businesses big and small (especially small!), and give 'em some of your business — from six feet away, of course!

Please click here for the original article: https://cdispatch.com/news/article.asp?aid=80935