GOLDEN TRIANGLE AREA, MS – Courtesy of the Dispatch
STARKVILLE
An Italian eatery in the Cotton District has, unfortunately, shut its doors for good. A bit short of its second year in business, building owner Mark Castleberry has confirmed that Gondolier on Mill St has closed for good. The location has been put on the market, in hopes that another shop wil lbe able to take over the place soon.
In lighter news, Starkvegas Snowballs has reopened; they had been temporarily closed due to virus concerns. They are back in business at 113 MLK Dr West. They ask that customers continue to observe social distancing via a six-feet spacing. They accept plastic but not cash, and they will be open from 2 to 7 PM every day for window service only.
COLUMBUS
Speaking of sweets, Three Sisters Pie Company at 422 Main St. has reopened their doors and is offering to-go and curbside service. They will be open Tuesday thru Friday from 10 AM to 3 PM. Call them at 662-798-0872 to place an order; no cash accepted at this time. They will be offering all of their usual hot drinks and a selection of pies.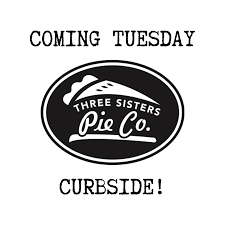 The local Starbucks has also reopened; hours are from 6 a.m.-noon every day.
Applebee's is back, as well, offering curbside pick-up from 11 a.m.-8 p.m.
Please click here for the full article: https://cdispatch.com/news/article.asp?aid=80836