Golden Triangle Region, MS – Courtesy of the Dispatch
Openings and Re-openings Galore
McAlister's has announced that they will be opening up their third GTR location; this time, in West Point on Hwy 45, next to Burger King. They anticipate opening this summer.
CarMart is building a second location in northern Columbus on Hwy 45 a bit north of the Carl Hogan dealership.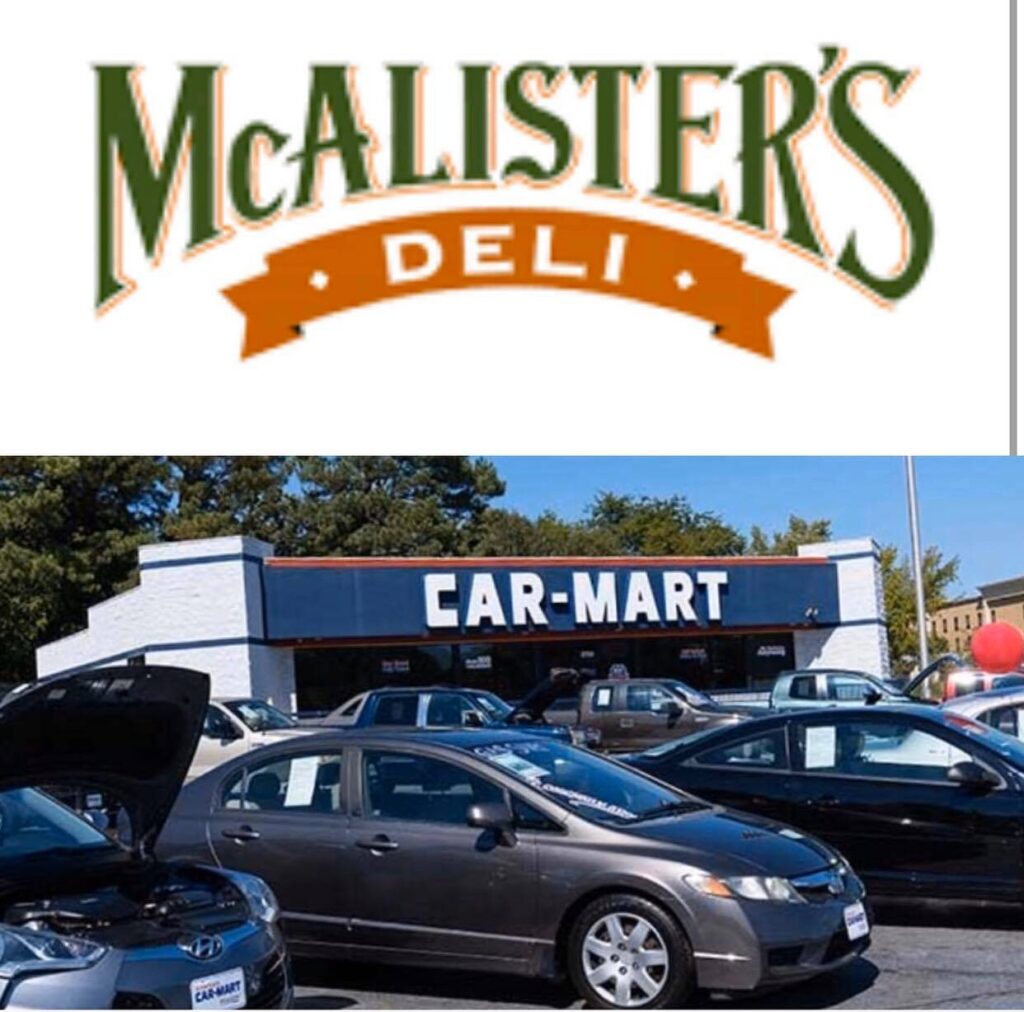 Palmer Home Thrift Store on S. Main St is back, but they are limiting traffic to ten customers at a time. Columbus: 9-5. Starkville: 9-7.
Gordman's has replaced the old Goody's ztore in Starkville. They offer higher-end goods at discount prices. Mon~thurs Noon to 6, Sundays 1-9.
Food, Glorious Food!
Essential businesses are adapting to the way things are right now, and are working on ways to serve their customers.
The Butcher Shop in Columbus, 108 13th St. N., has been doing well, but have managed to keep much of their high-quality meat selection in stock. "We're doing great," owner Bill Mason said. "We still have plenty of product to sell… Everybody is buying heavier than they normally would because everything is so uncertain." 8-5:30 Mon~Sat. Call ahead to make sure what you're looking for is available.
Starkville's United Produce, a wholesaler, has shifted to allow for retail sales for the time being, as many of their usual restaurants are closed or ordering much less than usual. 900 Louisville St, Mon~Fri 7 to 4 and Saturday 7 to noon. 662-323-8578. "We're making the (delivery) option available to the customers," General Manager John McKissack said. "We're doing it for them and for us. I've gotta find a way to support our guys too. … My guys all came together with this idea. From here on, we're all in this together."
East Mississippi Wholesale Foods, 5897 Hwy 182, is doing the same. They offer bulk purchases of meats, paper products, cleaning supplies, and similar items, as well, so make room in your freezer! "We understand that Kroger and Walmart are selling out of stuff quickly, or limiting what you can purchase," store rep Cristen Crantham said. "Even when we're out, we are hoping to get another truck in the next day. Customers can call and we can hold items for you or call you when they are in." Monday through Thursday 9 a.m. to 6 p.m. and Saturdays from 9 a.m. to 3 p.m.
Moe's Original BBQ in Starkville on Main St is offering workers who are laid off or otherwise out of work $5 pulled pork sandwiches and two sides Monday through Friday 2-4 p.m.
Please click here for the full article: