[PRESS RELEASE]
COLUMBUS, MS – Courtesy of the Dispatch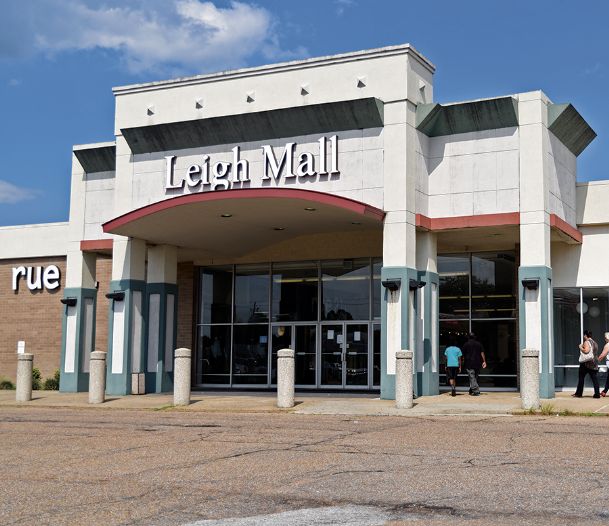 The auction of Leigh Mall began at 11 a.m. today and will run until Thursday.
Ten-X, an online auction site for commercial property, is facilitating the mall sale. The starting bid is set at $1.5 million.
Colony Financial owns Leigh Mall, located off Highway 45 North. The company foreclosed on previous owner Security National Properties after SNP defaulted on a $34.7 million loan for which the mall was one of dozens of properties listed as collateral. Jones Lange LaSalle (JLL) Americas has managed the mall since the foreclosure.
Colliers International's Atlanta-based retail sales team is the listing agency for the mall sale. Leigh Mall sits on about 30 acres and includes 319,384 square feet of retail space. The mall is 57 percent occupied and has a net operating income of $468,000, according to Ten-X marketing materials.
Opened in 1973, Leigh Mall's occupancy rate has fallen to about 57 percent, with original anchor stores JCPenney and Sears both vacated. Hobby Lobby, Planet Fitness, Books-a-Million and a few other big-box stores remain.
Lowndes County Tax Assessor/Collector Greg Andrews estimated in 2018 the mall property, including its businesses, is worth between $12 million and $18 million.
Bidders were required to pre-register for the auction with a $25,000 deposit. A 5-percent transaction fee (minimum $40,000) will be applied to the sale, according to the Ten-X site.

https://cdispatch.com/news/article.asp?aid=76680