AUBURN, AL – Courtesy of theSECU.com
A team of Mississippi State University business students took home top honors at the 4th annual SEC Student Pitch Competition, held this year at Auburn University on October 6-7. The competition allows students to promote their ideas for new and innovative business products to a panel of successful entrepreneurs and CEOs; this year's final contest was a one-minute "elevator pitch." Also among the winners was an application that the team had had to come up with ideas and promotions for – under pressure – earlier in the competition.

The winning team is comprised of Shelby Baldwin, Brandon Johns, and Calvin Waddy. They pitched Buzzbassador, a software that automates back-end services to help brands create ambassador and influencer programs.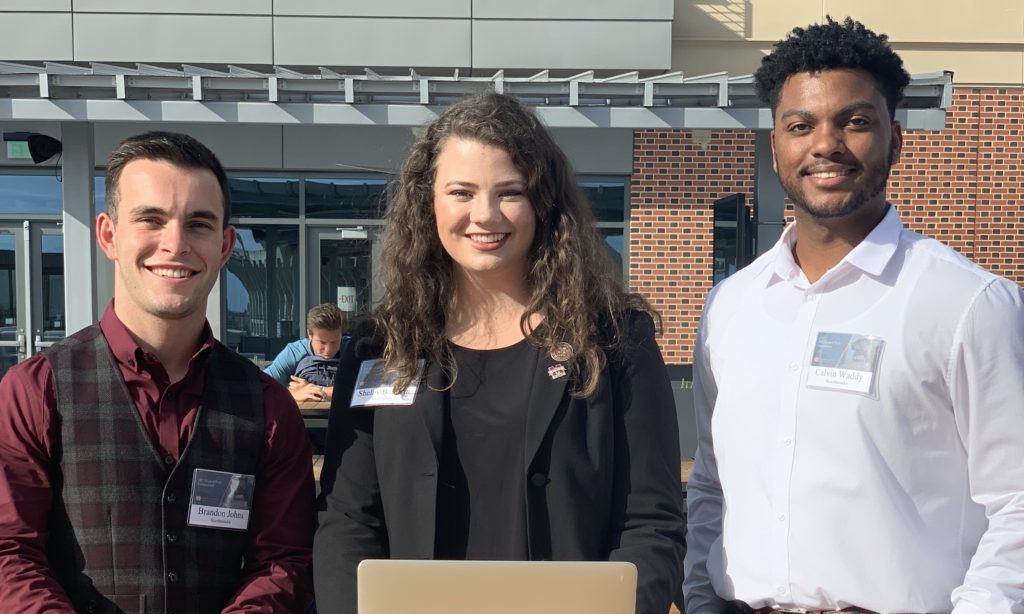 "I'm speechless at the moment. What always strikes me at this competition is just how good the teams are. The top three this year were incredibly impressive, and the fact that they've built businesses that are generating revenue and have found real market needs is astounding," said Eric Hill, Director of the Center for Entrepreneurship and Outreach in the College of Business at Mississippi State University. "You can't make up what they're doing. It doesn't happen without a lot of work, and it's humbling to see that recognized. I'm glad that this great team has been successful."
"I've had an amazing experience at the competition," said Baldwin. "It's been inspiring to see all of the amazing businesses coming out of the SEC, and it was humbling and incredibly exciting to be voted the winner of the elevator pitch."
The 2020 SEC Student Pitch Competition will take place next fall at the University of Georgia.
Please click here for the full article.