Starkville – Courtesy of the Starkville Daily News
New construction is booming in the Cotton District, with hopes of bringing in plenty of new stores and jobs in the future. Some existing businesses are faring better than others, however.
Two Brothers and Bulldog Burger have stated that their sales are doing well despite the widespread changes to the neighborhood's look. On the flip side of the coin, the venerable City Bagel will close their doors for good as of June 23rd.
General Manager of Bulldog Burger Ian Few noted that they initially had concerns about the extensive changes in the area, as they only had "15 spots in [their] parking lot" to begin with. Unexpectedly, their sales went up, perhaps due to curiosity about the business and residential construction in the area. The story was similar at Two Brothers, located nearby.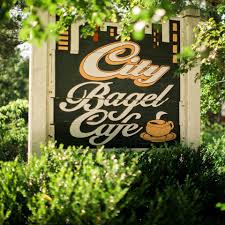 On the other hand, City Bagel's Ty Thames said the construction created issues with their restaurant's parking lot, such as obscuring its entrance and having construction cones taking up parking spaces outside of the lot: "People figured out getting into City Bagel was a hassle," Thames said. "And they didn't want to do that."
He went on to say that, while they expected some losses due to construction, the lack of business has been so severe that he can no longer turn a profit: "There becomes a line in the sand," Thames said. "And, unfortunately, we crossed it. We have a great staff. That's the hardest thing for me."