GOLDEN TRIANGLE REGION, MS – Courtesy of the Dispatch
STARKVILLE
Kim Moreland, of Moreland Inc. recently purchased the old Christy's Hamburgers building, and plans to renovate the space in order to lease it out to a new business in the future: "I'm just going to try and give it a face lift and make it look better on (Highway) 12," Moreland said. "We are planning on starting renovations next week. We are not going to lease to another restaurant. It will be for commercial retail or office space." Christy's originally opened in Starkville in the 1980's; they also briefly had a Columbus location, which closed in 2014.
Owens Outfitters, an archery and outdoors store, has opened for business at Middleton Court on Hwy 12. The shop is located in part of the old Sports Center. Their hours of operation will be Mon~ Sat, 9AM~6PM.
COLUMBUS
Construction is currently underway at 1807 Hwy. 45 N. for indoor playground center Kidz-N-Play. The plan is to open up in July with a wide variety of centers and activities for the kids to enjoy, while keeping them out of the sometimes-brutal summer heat.
"I wanted to bring back something to my hometown," entrepreneur Eryn Jackson said. "When we leave Columbus, we don't put something back to it. When I was little, there was nothing for me to do except play basketball. If it's not softball or basketball, I wasn't going anywhere. There's just not a lot of things for kids to do between 1 and 8 years old. That's an important time for kids to interact. I wanted something I could put my heart into.
"A lot of kids can't afford a big playroom," she added. "They can come to Kidz-N-Play and play with that nice kitchen they wanted for Christmas."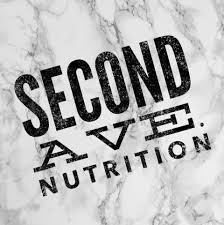 Shifting our focus to downtown, Second Ave Nutrition will host its grand opening on Saturday. Michael and Rachel Womack, owners, will run the loaded tea store at 424 Second Ave. N. Hours will be Saturday from 8 a.m.-2 p.m. for the grand opening. Normal business hours will be Monday through Friday from 7 a.m.-5 p.m. and Saturdays from 8 a.m.-1 p.m.