COLUMBUS, MS – Courtesy of The Dispatch
Columbus will play host to its 24th annual Market Street Festival this Friday and Saturday, May 3rd and 4th. There will be food, music, fun & games, artwork of all kinds for sale, and more! The city will also play host to over two hundred vendors of all kinds, and some shops plan to feature Festival specials. The festivities kick off Friday evening at the Riverwalk, with music from The Cleverlys at 7 p.m., and then more from James LeBlanc and The Winchesters at 9 p.m.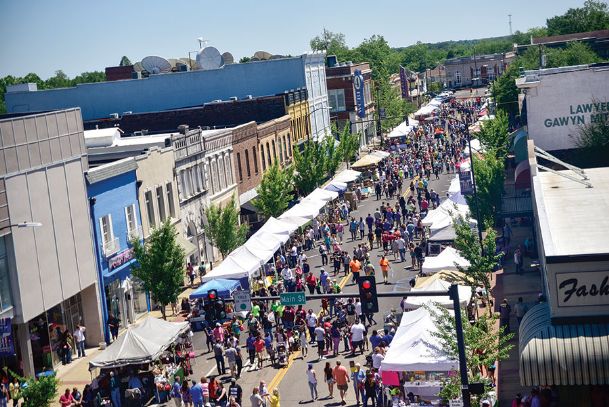 Saturday morning will begin with a 5K Marathon at 8 a.m. (registration at 7 a.m.); it starts at the Riverwalk. New to the Fest this year will be a children's area at College & 6th St S; many games there will be free, while some will cost $1 each.
Street closings will begin at 6 a.m. Friday morning, so be prepared:
Main Street from 3rd to 5th streets will close at that time. 5th Street will remain open to north/south traffic until 3 p.m. Friday, as will Main Street from 5th to 7th St. A number of parking lots will need to be cleared out in advance as well.
Please see the link below for a more detailed list. All streets will reopen at 9 p.m. on Saturday and 3rd Ave South will remain open to through traffic.

Parents and guardians picking up children from First United Methodist Daycare can use the College Street and Seventh Street South entrance. Police will be manning the entrance, ensuring only those who identify as guardians will be allowed to enter.
Please click here for more info on parking and travel, as well as the full article.