COLUMBUS, MS – Courtesy of EMCC

Students in East Mississippi Community College's Automotive Technology Program now have two new cars upon which to hone their skills: a pair of Toyota Corollas that have been donated by Carl Hogan Toyota. The vehicles are preproduction models (which cannot be sold, and are normally only used for training purposes or for working out the last-minute kinks in a new design).

General Manager Jonnie Moore said that he already has three graduates of the Auto Tech Program working for him, and that he would like to see more graduates of their caliber in the future: "We are really excited about what EMCC has going on over there in that program and we want to help out in any way we can to get these students ready to go to work," Moore said. "If we give them Toyotas to work on, it will make it a little easier when they come over here to work for us."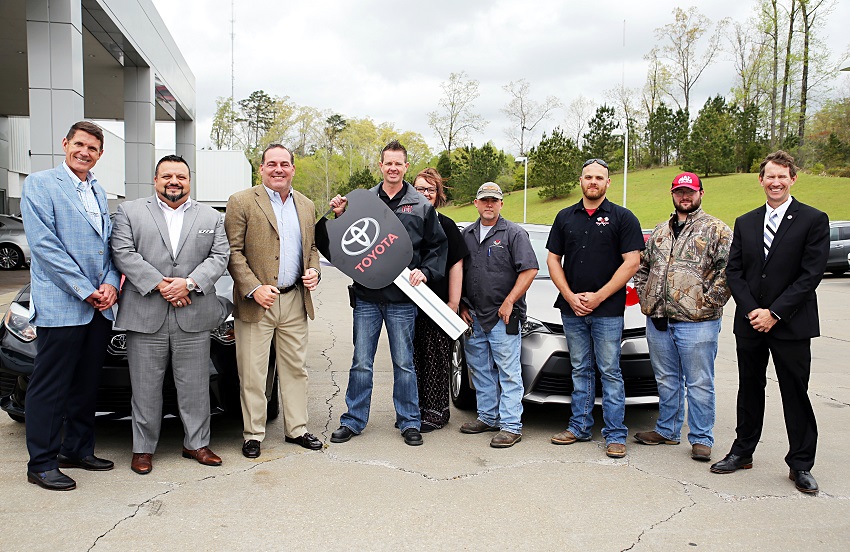 In January 2018, EMCC was one of only twelve colleges nationwide selected by Toyota Motor North America to participate in the Toyota Technician Education Program (T-Ten); prior to this, only workers educated at Toyota facilities could get jobs as Toyota Certified Technicians.
EMCC President Dr. Scott Alsobrooks expressed his gratitude for Carl Hogan's donation of the Corollas: "These Corollas will further enhance the quality education provided to students in our Automotive Technology Program," Alsobrooks said. "We can't thank Carl Hogan Toyota enough for this contribution and for the support of this program and our institution."