GOLDEN TRIANGLE REGION, MS – Courtesy of the Dispatch
The GTR will soon be receiving about $13 million in funds from the State, which will include more than $6 million for construction and MUW and $5 million for the Partnership School in Starkville.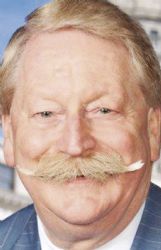 "We didn't get everything we wanted, but we got a lot," said Rep. Jeff Smith (R-Columbus), chairman of the House Ways and Means Committee.
Columbus will receive about $1 million to be used for City Hall renovation and for Phase 2 of the Brown Ampitheater on The Island. West Point will receive about $500 thousand for road repairs. Crawford and Caledonia will get money for school repairs and park improvements.
"It was nice to see Crawford get something," Smith said. "It's the first time they've ever gotten anything."

Not all of the financial requests succeeded, however, but this will be strong start. Much of the funding will be going to our universities and to improve quality of life for people in the GTR region – and THAT'S Good for Business!