Courtesy of the Greater Starkville Development Partnership
Does your youngster long to learn more about running or even starting their own business? Do they have some time to spare and the drive to make a pitch for the perfect shop? Then swing on by the GSDP's page and see about singing them up for this year's Innovation Challenge.
The competition is open to all Oktibbeha students from 6th thru 12th grades; a parental permission form is required (see the link below). Over $2,000 worth of prizes will be available to the winners. It involves a teacher-led program to help develop ideas that might some day see the light of day. The kickoff was last night (March 5th), so give them a call ASAP if you're interested!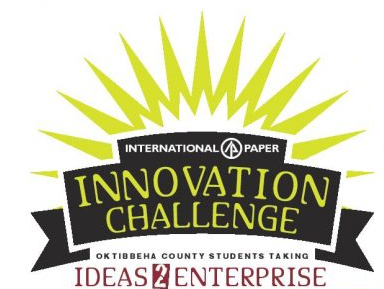 Who knows, maybe your teenager has some fantastic ideas that could make for a good business model? There's one way to find out…Here's what the GDSP has to say about the competition:
Explore entrepreneurship like a boss and turn your idea into a reality with the International Paper Innovation Challenge: Ideas 2 Enterprise. And with $2000 of prize money on the line, it's time to prepare to make your pitch.
The Partnership and MSU eCenter have teamed up with International Paper for the second annual Innovation Challenge, a hands-on opportunity for innovative Oktibbeha County middle & high school students to experience a real-world entrepreneurial process.
During the 4-week, teacher-led program, participating individuals and teams will:
Develop and pitch their own business ideas
Spend a day at the MSU eCenter learning and exploring business development
Work one-on-one with MSU student and staff mentors
Learn how to develop a business plan
Pitch ideas at the eCenter roundtable
Compete for a $500 grand prize and scholarships to the MSU ICreate Entrepreneurship Summer Camp
For further information regarding the challenge, contact Jeffrey Rupp at (662)-364-7021 or by email at jeffrey.rupp@msstate.edu.