COLUMBUS, MS – Courtesy of the Dispatch
Heritage Academy came within a hair's breadth of missing out on its "Apple Distinguished School" designation this year, but they made it just in time; they are one of only two schools in the state to bear this distinction.
"All along the way, the primary focus was to enhance the learning experience for our students," Headmaster Greg Carlyle said. "We were blown away. I immediately sent (the email) to Janet [Lewis, Director of Instructional Technology]. It's one of those things, you work real hard and did all the leg work and you try to show what we are doing matters to our students. To have someone like Apple validate what we were doing, we were so proud. It just rises our standards and expectations. "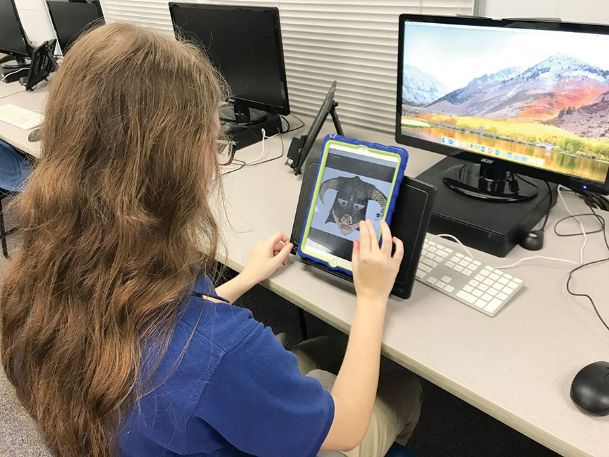 A major part of becoming an Apple Distinguished School is to have one Mac or iPad for every student and faculty member for at least two academic years running. Another is to incorporate technological instruction into the curriculum, as well as meeting high standards for both Apple-certified teachers and administrators.
Each high school student must own their own iPad for classroom use, and it is well-incorporated into the curriculum: "You get to do research instantly," Junior Lauren Short said. "We use our iPads a lot to do our broadcasts and graphic design and I do all that on iPad. I use it a lot for online books and quizzes. There's no delay. It's definitely a privilege. You look at some schools, they don't have any type of iPad, so just to be able to (do) immediate research."
"I've been in education 35 years," Spanish and French teacher Hope Friesen said. "So I've seen from no computers in a classroom to one to one. It's making them prepare for their futures. Their future is technology. I believe if they don't learn to incorporate it they will not be successful."