COLUMBUS, MS – Courtesy of the Dispatch
German journalist Steffen Weyer was just one of over two dozen European journalists and Airbus reps who took in a tour of the Airbus facility while on the North American Airbus Tour. "It's interesting to see how they're built here and how they're organized," Weyer said.
He went on to say that the Hamburg, Germany Airbus location mostly produces airplanes, whereas the Columbus facility produces helicopters. He also said that he had no idea how large the facility was, nor of its community impact: "It is a very small city, but it seems that a company like Airbus comes here offers education and possibilities for people to stay here," Weyer said. "I see that there is a effect (sic) when you see the employees talk about it. It seems that there's something positive for the region but I don't know the region."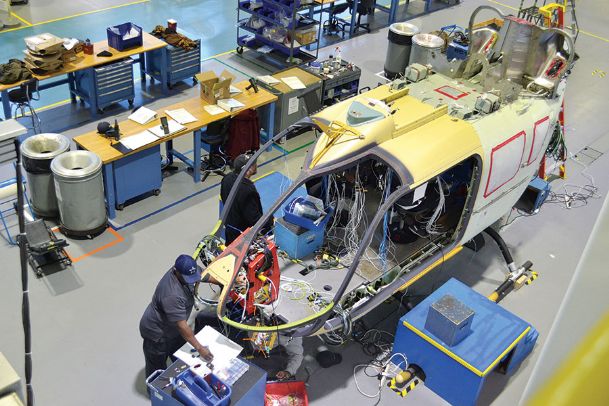 The Airbus North American tour began at their Canadian facility, followed by Columbus and then Mobile, AL, and was aimed primarily at visitors who were not part of the European operation.
Airbus, an international company, has nearly 25,000 employees worldwide, including its four locations in America. The Columbus location opened in 2006 and has nearly 200 employees who manufacture two to three Lakota Helicopters each month for the U.S. Army.
"I can't tell you how that decision changed this region," GTR LINK Joe MAx Higgins said. "I don't know if we could have attracted Steel Dynamics or Paccar if it weren't for (Airbus)."