STARKVILLE, MS – Courtesy of the Starkville Daily News
Golden Triangle Regional Airport (GTR) experienced a ten percent growth in total passengers, blowing away its previous record. Airport officials stated that GTR handled nearly a hundred thousand passengers last year, setting an all-time high record for the second year in a row.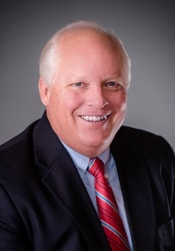 Airport Executive Director Mike Hainsey stated that, aside from the traditionally slow January, GTR was doing gangbusters all year long: "That's really indicative of the business travel," Hainsey said. "We're an 80 percent business market and because the reliability is really good, and our on-time rate and cancelation rate is better than the industry average."
Hainsey then explained how the airport calculates its totals, with 48,717 individual passengers booking both commercial and charter flights at GTR. Airport administration then takes that number and multiples it by two, under the assumption that those booking flights will also book return flights at the conclusion of their stay.
The total for 2018 far exceeds the 44,030 passengers recorded in 2017, and substantially more than the 41,095 GTR passengers reported in 2014.
Hainsey also stated that the growth of existing businesses in the area, and t their emphasis on customer service passengers receive at the airport were the main contributors to their success.
He also singled out the employees and staff at the airport saying, "We have seen a significant increase in the number of business travelers," Hainsey said. "Even more important, the increase in the number of repeat customers tells me they like the way they are treated when they fly from GTR."