Columbus, MS — Courtesy of the Dispatch
Will Kline, project manager for The Retail Coach of Tupelo, reports that a number of developers have expressed buying Leigh Mall. Kline's firm has a contract with the city to assist with retail development.
The mall will be going up for auction Tuesday evening, along with a number of other properties owned by Security National Properties; the interested developers may have to wait for the results of that auction before they can proceed.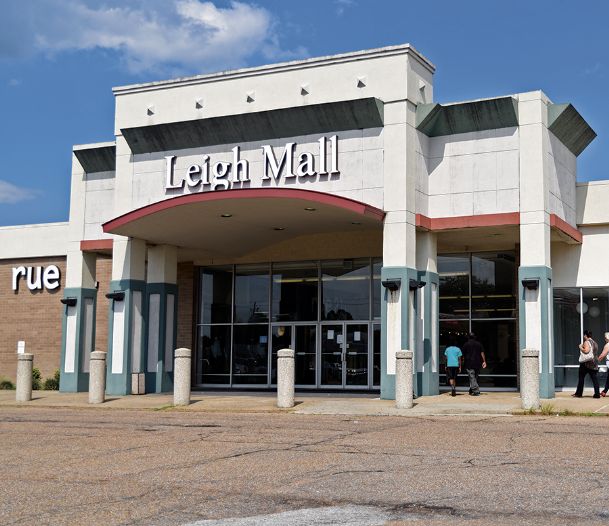 While new ownership may not have an immediate effect on the mall, Kline said, "Ideally … a new owner comes to the table and breathes new life into the mall." Many of the mall's tenants have been lost in the past two years alone, including such stores as JCPenney, Sears, Payless, and Kirkland's.
Joe Max Higgins, CEO for the Golden Triangle Development LINK, has stated in the past that there has been interest in purchasing and revitalization of the mall for some time.
The mall property's assessed value is $12.1 million, according to the Lowndes County Tax Assessor's Office.