WEST POINT, MS — Courtesy of the Waverly Plantation Mansion
The historical antebellum Plantation & Mansion near West Point has a couple of new owners, who are ready to work hard on continuing the restoration of the property to bring its appearance back to that of its glory days. Built in the 1840s by Georgia Colonel George Hampton Young and completed in 1852, it features a unique design, a gas-fired chandelier, industrial buildings, a swimming pool, and more! The Robert Snow family purchased the property in 1952, and have been steadily working on restoring it ever since. The Stephensons will now continue with that legacy.
Tours will be available when the renovation permits, and will be announced at a later date.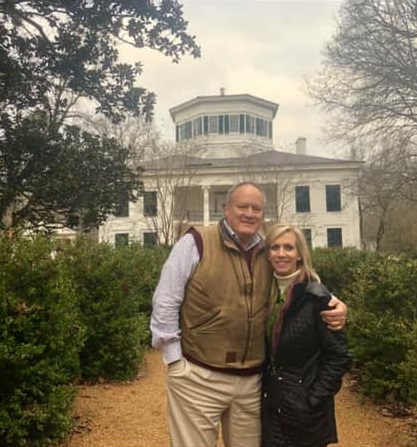 A message from Waverly's new owners Charlie and Dana Stephenson: "Dana & I are thrilled & honored that the Snow family has entrusted us with Waverley. We have a plan to get her back into top shape & she will remain open except for periods of time when renovation work will not allow. We're thrilled that Jimmy will continue to guide tours & share his expertise & knowledge with our guests. We plan to launch a web site soon that will house historical information & keep everyone up to day on the progress. The future is bright for Waverley!"