GOLDEN TRIANGLE REGION, MS – Courtesy of the Dispatch
STARKVILLE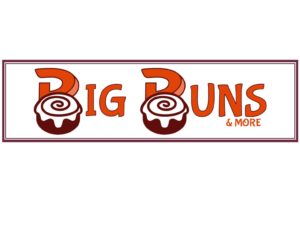 Hungry for some fresh, piping hot cinnamon buns? Then head on over to Big Buns and More, a cinnamon roll bakery at 332 Hwy 12 W in Starkville. The bakery just held a Grand Opening lately, and is already bringing in rave reviews from locals. Hours: Tue~Thu 7:30am – 5:30pm, Fri 7:30am – 10pm, Sat 8 – 4.
Once you've had your fill, work off some of those delicious calories at Orange Theory Fitness. The new gym had its own Grand Opening recently; they're located at 401 University Dr, and they offer one-hour fitness classes every day from 5 a.m.-6:45 p.m. Better yet, your first class is free to new members!
Head Over Heels clothing shop and boutique's newest location at 450 Hwy 12, Ste B, has just opened for business. They're open Mon~Sat from 11 to 6.
The Flower Company plans to open up shop at its new, bigger location at 401 E Lampkin St in the next few days. They plan to be open from 9 to 5 Mon~Fri, and Sat from 9 to 1, starting this Monday.
COLUMBUS
423 Main St now plays host to Faith Salon and Faith Fabulous Boutique! They are in business and ready to go; they currently offer mainly women's clothes and services, but they will be adding both men's clothing and new employees soon! Open Tues~Sat from 9 to 6.
Party and Paper has closed its doors, but owner Susan Mackay will hold the Grand Opening of her new shop, Impressions by Susan this evening (Thursday, Nov 1) from 4 to 7 pm. It is located at 424 Main St. The shop will be open for business Tues~Fri from 10 to 5.
The former location of Front Door/Back Door and Old 82 Restaurant at the corner or Catfish Alley and Main St is up for sale.
Please click here for the full article.