New Construction Abounds Along South Frontage Road
GOLDEN TRIANGLE – Courtesy of The Dispatch
The next time you're taking a trip from Columbus to Starkville (or realms beyond), keep a weather eye out for the service road to your left. A number of construction projects, new and old, are cropping up there like flowers in Springtime.
1521 S. Frontage Road, just past the Macon/Meridian exit, will house the new combined West Point-Starkville-Columbus office location for Atmos Energy, which will replace their existing offices in those areas once it opens its doors (scheduled for this September); existing employees will be shifted to the new office.
Kingdom Vision International Church is working on adding to its new building at 2467 S. Frontage Road. They hope to open up the new multi-purpose center and gymnasium in late 2019.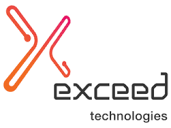 Exceed Technologies and Mississippi Alarm arecurrently building new structures at 2787 S. Frontage Road, and they hope to move in by mid-October.
A bit further on, nearer the GTR Airport exit, Stribling Equipment is building their own new facility. They sell heavy equipment, and have found the need for a more centalized, larger location in order to better serve their customers. They hope to complete the move by January.
Sunbelt Rentals opened its Columbus location 645 Highway 45 S., this past June. It offers rental construction equipment for everyone from large contractors to individual homeowners who need some special tools for their favorite project.