Cadence Bank and State Bank FC to Merge
Courtesy of The Dispatch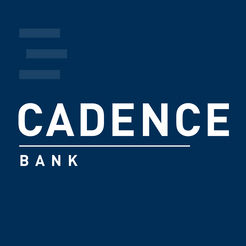 Cadence Bancorporation has announced that they will be merging with State Bank Financial Corporation, in a deal valued at roughly $1.4 billion. Cadence's press release stated that the merger will create a regional bank organization with about 100 branches in Alabama, Georgia, Florida, Mississippi, Tennessee and Texas. Cadence shareholders will own about 2/3 of the combined company, while SB shareholders will own the remainder.
Cadence Bancorporation Chairman and CEO Paul B. Murphy Jr. expressed his enthusiasm: "We are excited to announce that two great companies are joining forces. State Bank is an impressive organization with talented, experienced and customer-centered bankers," Murphy said. "When we went public a year ago, we said we wanted to be active with (mergers and acquisitions). We said we would be selective and that we were looking for a gem . . . We found a gem with State Bank. I believe this is going to be an outstanding combination," he added. " I see it as a joint win for both company's shareholders, customers, employees and the communities we serve."
Tome Willey, vice chairman of the State Bank board, will move to Cadence. "We are excited to be partnering with Cadence," Evans said in a statement. "From this incredible combination of talents and resources will emerge a truly exceptional bank that will be a formidable competitor in the dynamic markets we serve."
Please click here for the full article.