Peco Foods to Bring $40M Warehouse, 300 Jobs to West Point
WEST POINT, Miss. (Excerpt/Edited PRESS RELEASE) –Courtesy of WCBI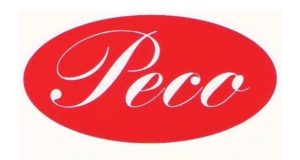 Peco Foods CEO Mark Hickman announced today that the company is locating in the existing 185,000-square-foot cold-storage warehouse formerly occupied by AmeriCold in West Point. The Tusaloosa, AL-based company is planning to spend $40 million to construct the facility, and anticipates that it will create three hundred local jobs as a result.
"The addition of the West Point facility to the Peco Foods' portfolio and the creation of so many new jobs for the people of the Golden Triangle Region demonstrate how existing companies in our state benefit from our productive workforce and prime location in the fastest growing region of the U.S.," Gov. Phil Bryant said.
"It's exciting to welcome more jobs to the West Point area," said Mayor Robbie Robinson. "This company is providing jobs in a sector we're familiar with, in a more advanced environment, with a high rate of pay for our citizens. It's a great opportunity."
Peco Foods has more than 6,000 employees and six state-of-the-art poultry complexes in Alabama, Mississippi, and Arkansas which supply a broad range of products and services to national restaurant chains, regional food service distributors and retail grocers, as well as international accounts.