The Latest News On Businesses New and Old…And New Again!
COLUMBUS/STARKVILLE – Courtesy of The Dispatch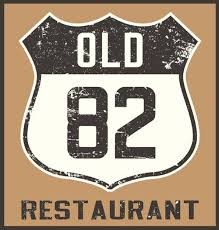 Old 82 Restaurant in downtown Columbus has announced that they are planning to reopen as Old 82 Restaurant and Steakhouse. They will be located at the prior location of the Front Door/Back Door restaurant, located at Catfish Alley & Main Street. Permits allowing, they hope to be open early next week.
Planet Fitness has opened a new location in Leigh Mall.
In Starkville, BlackFish Exotics (formerly Starkville Pet Store) is in the process of revamping in order to cater more to tropical pet fans, including tropical fish and reptiles, among others. Chris Rego, the new owner, said, "Really our only 'rival' is in Tupelo . . . We want to be the best we can be in our market."
Walmart Neighborhood Market has now opened a new location in Starkville, bringing a hundred jobs to the area.
In sadder news, Starkville's On Fleek Eyebrow Threading will only take clients on an appointment basis. The sister-store, Tiara Eyebrow Threading was located in Leigh Mall in Columbus, and is closed until further notice. To make an appointment at the Starkville location, call 662-213-1037.